Smoked Leg Ham & Sweet Potato Cakes
Published 19th December, 2019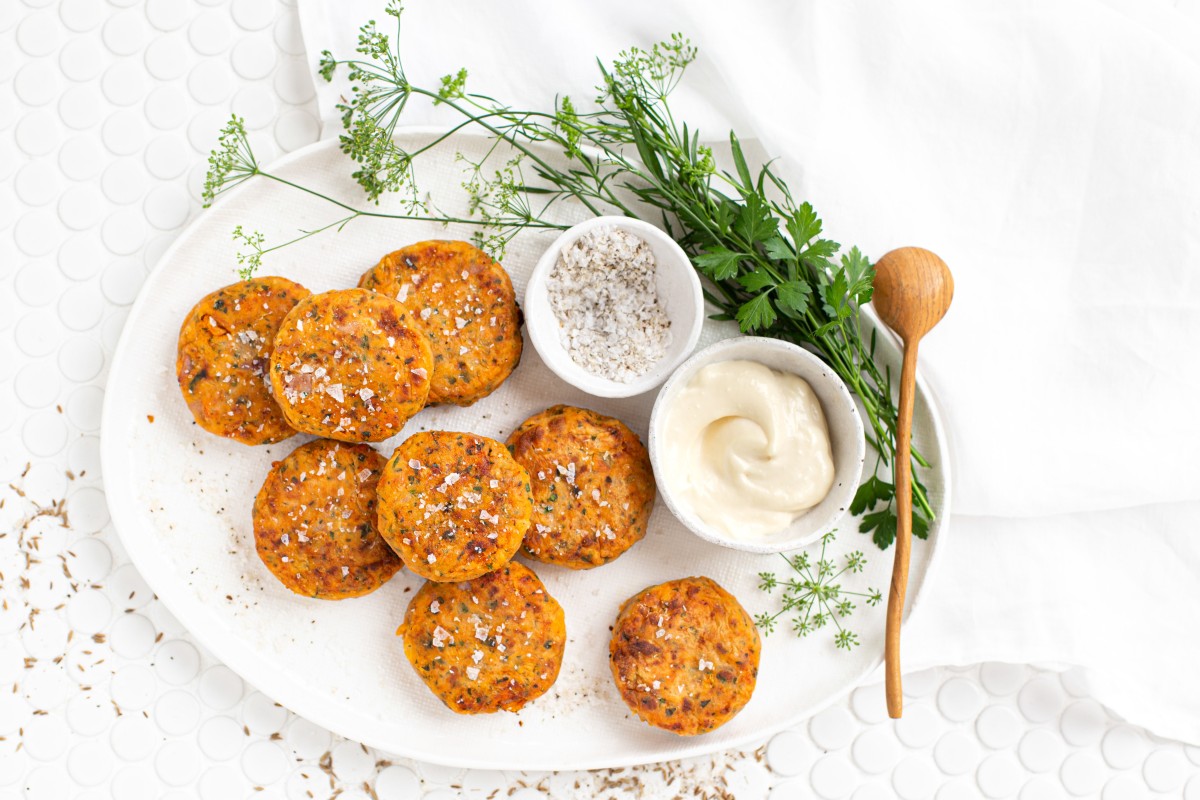 Cuisine: Australian Serves: 4
Preparation: 1 Hr 30 Mins Cooking: 15 Mins
Ingredients
200gm Barossa Fine Foods Ham off the Bone
600gm Sweet Potato, peeled & cubed
3 tbls Flat Leaf Parsley, finely chopped
1 tbls Thyme leaves, finely chopped
1-2 tsp Harissa Paste*
1 tsp Ground Cumin
1 Egg, lightly beaten
2 Spring Onions, finely sliced
1 Clove Garlic, finely chopped
Sea Salt
Black Pepper
3 tbls Plain Flour
Vegetable Oil
Method
Steam the chopped sweet potato in a steamer until well cooked, mash with a fork or potato masher, set aside to cool.
While the sweet potato is cooking, roughly dice the ham of the bone and place in a large bowl, add the chopped parsley, thyme, harissa paste, ground cumin, spring onions and garlic. Once the sweet potato has cooled, add to the ham mixture along with the lightly beaten egg. Season with sea salt and ground black pepper and mix gently until the mixture is well combined. Place in the fridge for one hour.
Using your hands, take small amounts of the mixture and roll into balls, flatten slightly then dust in plain flour.
In a frypan over a medium heat, fry the cakes in batches in the vegetable oil until golden brown.
Serve with Mayonnaise & sprinkle with sea salt & black pepper.
COOK'S TIP
* Add 1-2 tsp of the harissa paste depending on how you like your spice or omit if required
These sweet potato cakes are delicious hot or cold & are perfect served as a lunch with salad, cold as a snack or as a brunch with poached eggs.