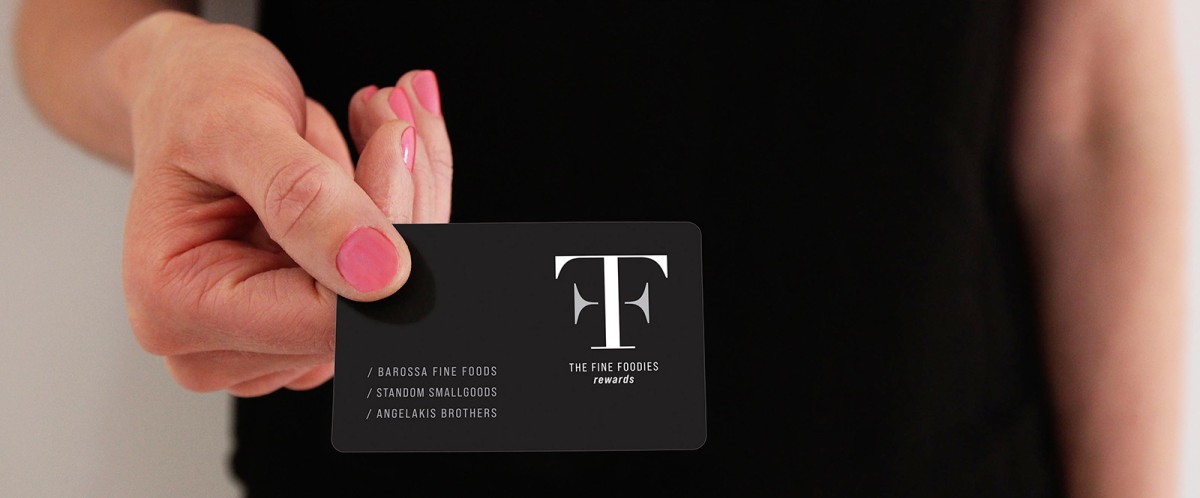 Frequently Asked Questions
—
Having trouble registering your card?
Just use your mobile phone number as your pin number, then click through to your profile - don't forget to add your name and email address so we can send you cool stuff like specials, offers and the latest details about new products and events. Don't forget you can download the Stocard app on your phone and scan your loyalty card so you never forget to bring it in store again.
How do I join The Fine Foodies Rewards?
Visit your nearest Barossa Fine Foods, Standom Smallgoods, The Cheesemonger or Angelakis Brothers store and ask one of our friendly staff to help you join! They will provide you with a Rewards card and guide you in the simple process of registering online.
How much does it cost to join?
Our rewards program is FREE for everyone to join!
How does the points and rewards system work?
Earn 1 point for every $1 spent across our three brands.
500 points = $10 reward for you use in store.
Can I use the same card at all Barossa Fine Foods, Standom Smallgoods, Angelakis Brothers and The Cheesemonger stores?
Yes, you sure can! That's the beauty of our rewards card - it may be used at all store locations across our four brands. All purchases you make as a member will accrue points.
Do I have to use my rewards dollars at the store I usually shop at?
No, you may use your rewards dollars at any Barossa Fine Foods, Standom Smallgoods, The Cheesemonger or Angelakis Brothers store - the choice is yours. *Excludes Glenunga locations inside Tony & Marks.
What happens if I forget my card? Can I still access the Member pricing?
If you forget or can't find your card, not to worry! Just give our team your mobile number and they can find you in our Rewards system so that you can still accrue points on your purchase! You can also add your card to the Stocard app so you never have to worry about it!
Once I accrue 500 points and earn my $10 reward, what happens?
Your points balance will go back to zero and you can start earning points to reach your next $10 reward!
What else does being a member of The Fine Foodies Rewards offer?
When you join, you can access Members Only specials every time you shop in-store! You will also have access to exclusive members' only promotions, giveaways and competitions.
Can I use my Fine Foodies Card at our stores within Tony & Marks Glenunga?
Yes! You can scan your card in store and accrue points, however you cannot redeem $10 vouchers at this store location, however any of our other retail stores you can!
Subscribe to keep updated