Miso & Toasted Sesame Butter
Published 2nd December, 2019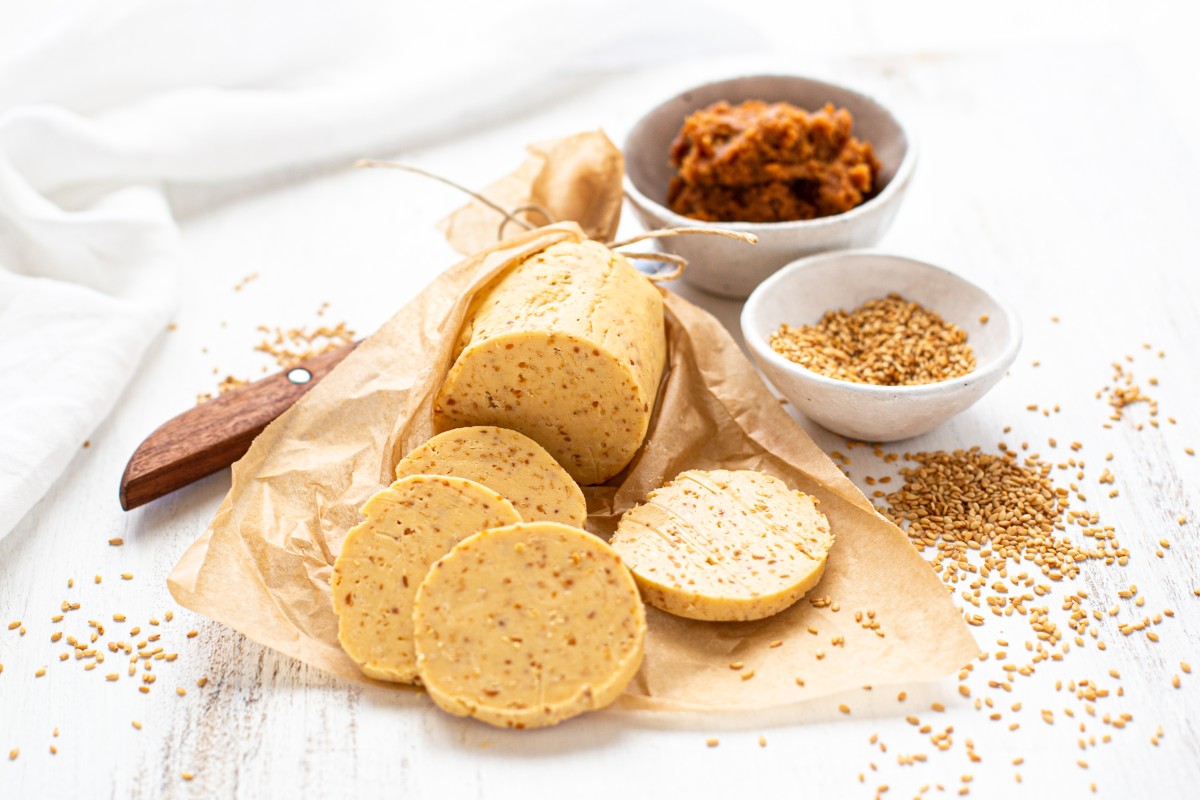 Cuisine: Australian
Preparation: 15 Mins Cooking:
Ingredients
250 gm Butter
1 ½ tbls Red Miso Paste
1 ½ tbls Sesame Seeds
Method
Cut butter into small pieces, place in a large bowl and allow to soften at room temperature.
Gently toast the sesame seeds, either in a fry pan on the stove top or in the oven at 160℃ until golden brown, taking care not to burn. Allow to cool.
Add the miso paste and toasted sesame seeds to the butter & mix well, whisk well until the butter is light and fluffy.
On a sheet of baking paper shape the butter into a log, roll up the paper and twist ends to secure. Refrigerate till the butter is firm, slice and serve.
COOK'S TIP
Miso paste is available in Asian grocers or in good quality supermarkets. This butter is also delicious served with grilled salmon or chicken.