Lachschinken Steaks with Fried Egg & Garlic Kale
Published 18th May, 2020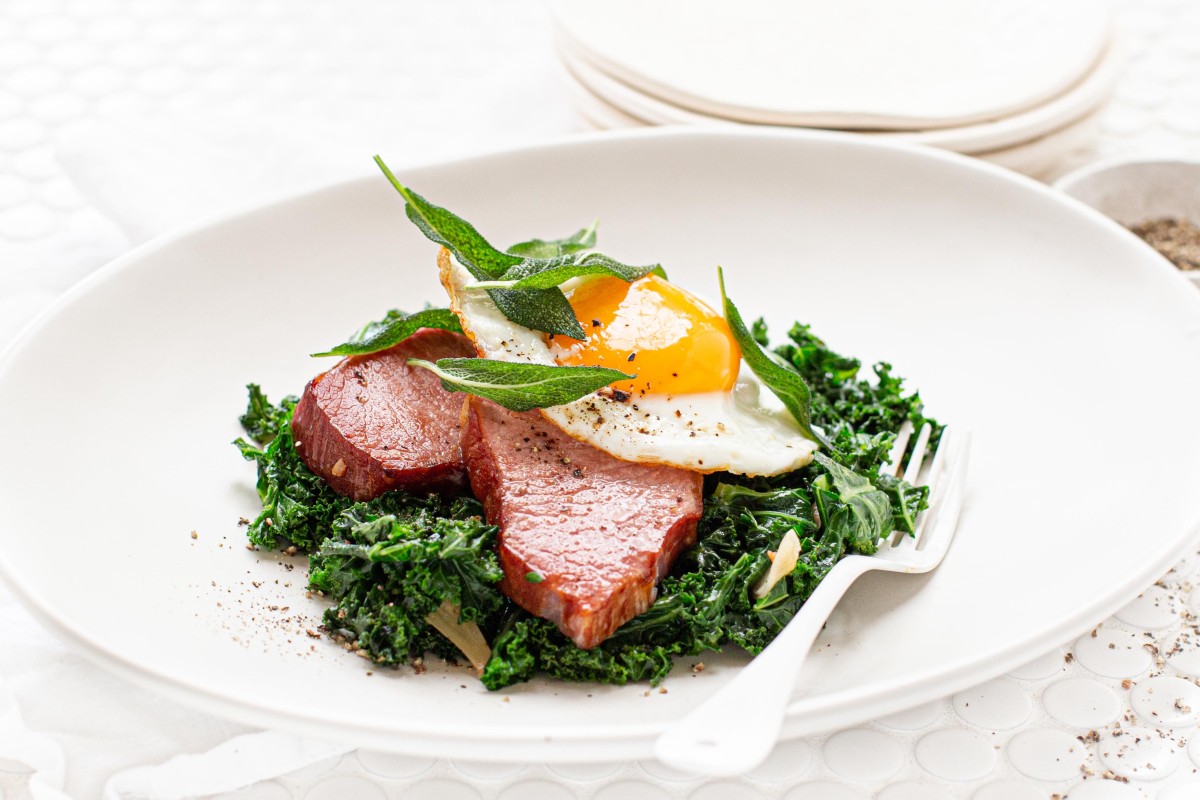 Cuisine: Australian Serves: 2
Preparation: 10 Mins Cooking: 10 Mins
Ingredients
4 Lachsschinken Steaks
2 Eggs
3 tbls Olive Oil
½ Bunch Kale
2 Cloves Garlic
Sea Salt
Black Pepper
Sage Leaves
Method
To prepare the kale, wash thoroughly under cold running water, remove the stalks and roughly chop. Peel the garlic and cut into thin slices.
Heat a large pan over a medium heat, add 2 tbls of olive oil, sauté the garlic and add the chopped kale. Sauté the kale for a few minutes then add ¼ cup of water and toss well, cook for another couple of minutes until the kale is cooked. Remove from the pan and keep warm.
In the same pan add the remaining olive oil and fry the eggs, add the Lachsshinken steaks to the pan and fry for a minute or two on each side. Fry the sage leaves.
To serve place the kale on warm plates, top with the lachsschinken, top with a fried egg and garish with the fried sage leaves and cracked black pepper.