Gypsy Speck Wrapped Figs with Persian Feta & Fig Syrup
Published 11th March, 2020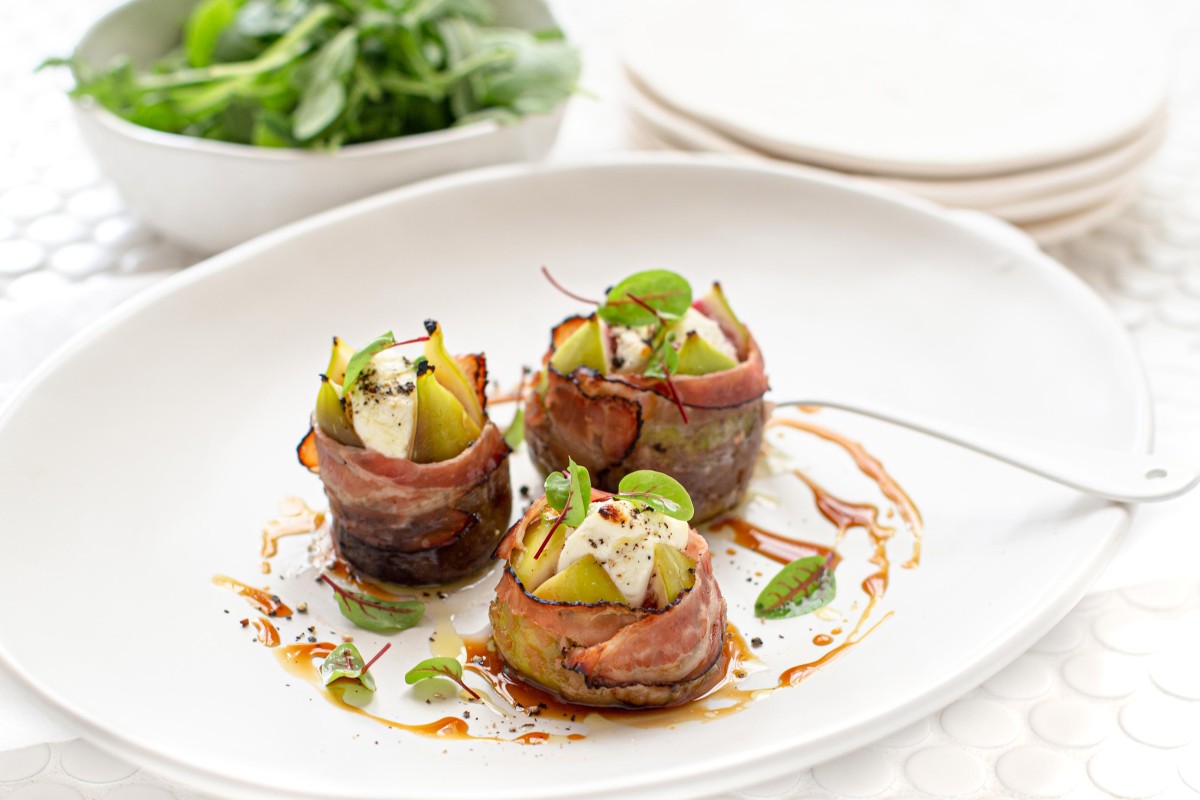 Cuisine: Australian Serves: 4
Preparation: 15 Mins Cooking: 10 Mins
Ingredients
12 Ripe Figs
12 Slices Barossa Fine Foods Gypsy Speck, thin
150gm Persian Feta
Olive Oil
Black Pepper
'The Figgery' Sticky Fig Syrup
Rocket Leaves, to serve
Method
Preheat the oven to 180℃
Wash the figs and slice a little piece off the bottom of each fig so that they sit flat (this step may not be required if the figs sit up) Cut the figs cross wise from the top, halfway down the fruit, gently seperate the quarters to create an opening.
Cut the Persian feta into pieces and stuff each fig with the feta, take care not to over fill.
Wrap each fig with a slice of gypsy speck and place on a baking tray lined with baking paper. Drizzle each fig with a little olive oil and a sprinkle of cracked black pepper.
Place in the oven and bake for 10-15 minutes or until the figs are cooked through & the feta is golden brown.
Arrange the figs on plates and drizzle with the fig syrup and extra virgin olive oil, serve with a rocket salad.