Flammkuchen with Gourmet Bacon, Garlic & Sour Cream
Published 11th March, 2020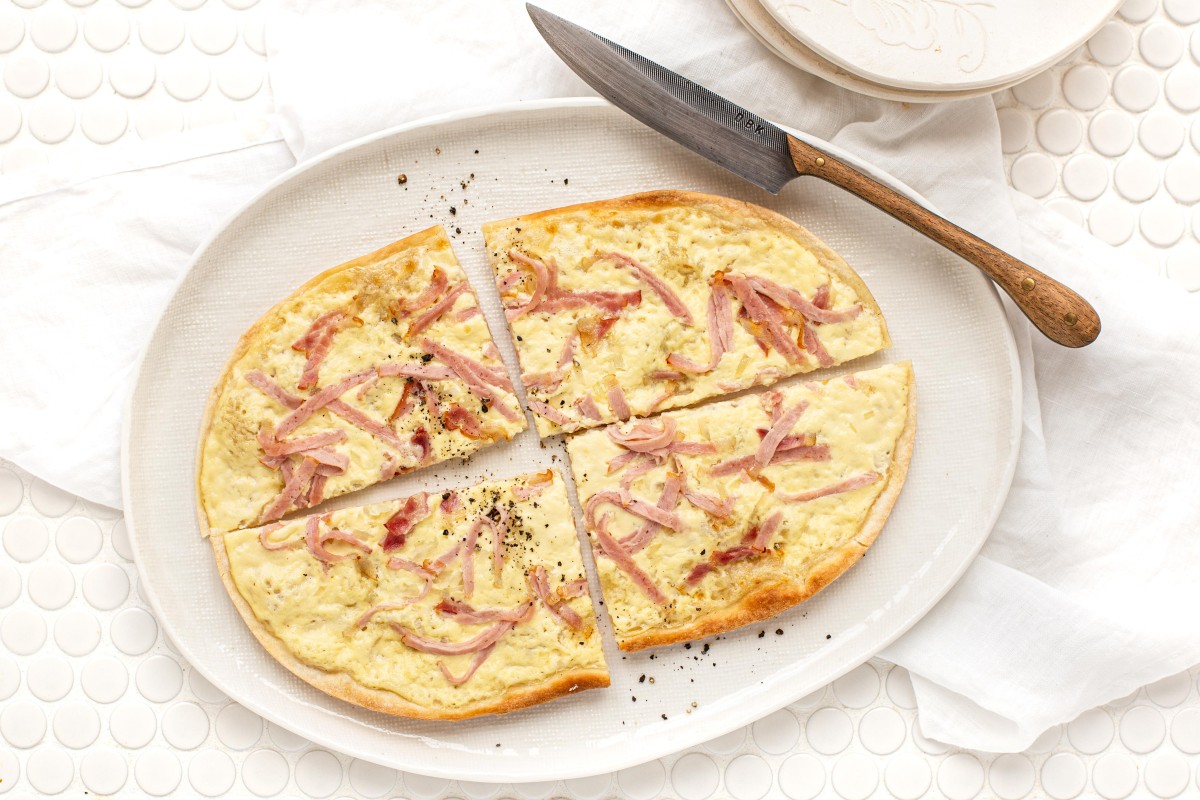 Cuisine: German Serves: 2
Preparation: 10 Mins Cooking: 5 Mins
Ingredients
2 Flammkuchen
120gm Sour Cream
1 Clove Garlic, minced
1 tbls Onion, finely chopped
100gm Barossa Fine Foods Gourmet Bacon, sliced very thin
Cracked Black Pepper
Method
Preheat oven or pizza oven
In a small bowl mix together the sour cream & garlic
Spread the flammkuchen base evenly up to 0.5cm from the edge with the sour cream, add the slices of Gourmet Bacon & sprinkle with the chopped onion.
Bake in the oven with upper & lower heat. The flammkuchen should be baked for 3-4 minutes 250-300℃ directly on a fireclay stone. Alternatively use a barbecue plate with the hood closed.
COOK'S TIP
Do not cook flammkuchen on baking paper