Duck & Fennel Sausage Cassoulet
Published 1st January, 2019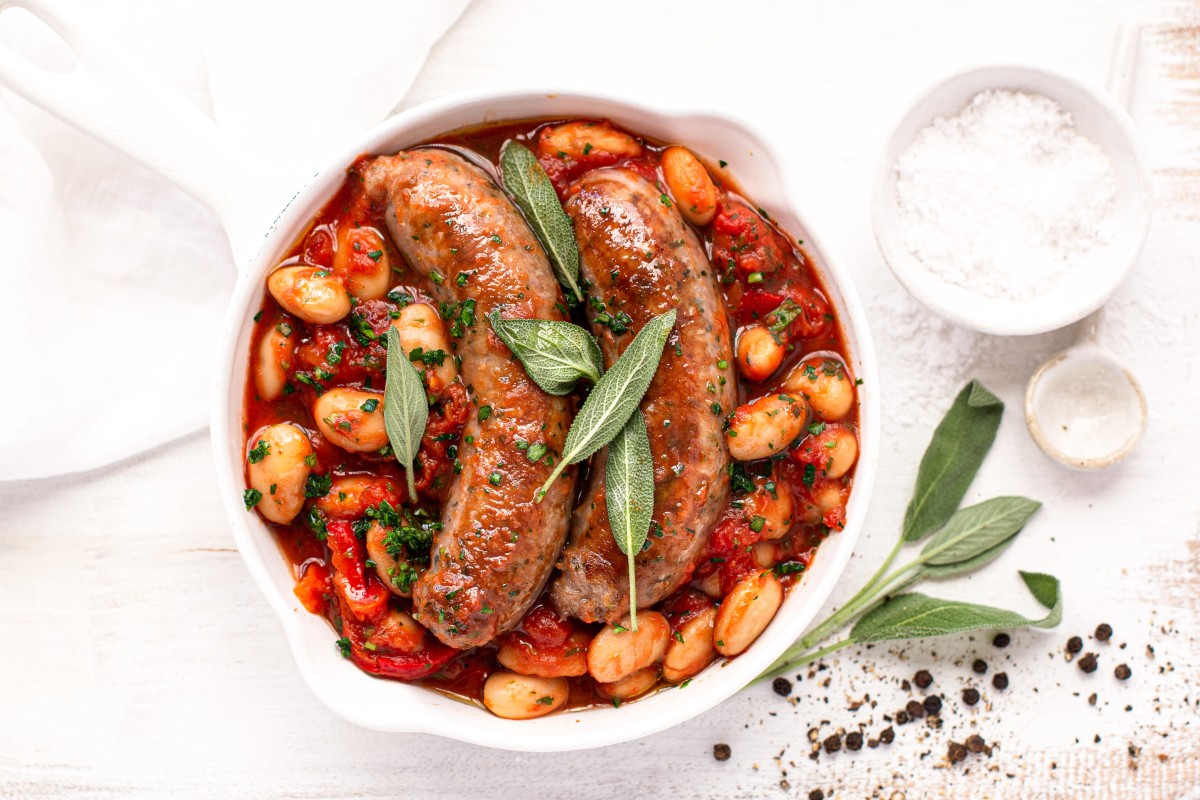 Cuisine: French Serves: 4
Preparation: 20 Mins Cooking: 15 Mins
Ingredients
8 Barossa Fine Foods Duck & Fennel Sausages
1 tbls Olive Oil
1 Clove Garlic, finely chopped
1 Small brown Onion, chopped
1 (400 gm) can Butter Beans
1 (400 gm) can Chopped Tomatoes
150 gm Roasted Red Capsicum, sliced
1 tbls Italian Parsley, finely chopped
1 tsp Sage, finely chopped
Sea Salt
Black pepper
Method
In a heavy based fry pan heat the olive oil and cook the Duck & Veal sausages until brown on both sides. Remove the sausages from the pan and set aside, add the chopped onions and garlic, sauté until soft.
Add the chopped tomatoes, drained butter beans and the roasted capsicum. Season with sea salt & black pepper, return the sausages to the pan, cover & allow to very gently simmer for 10 minutes (or until the sausages are fully cooked & the sauce has thickened
Stir through the chopped parsley & sage and serve.