Duck & Fennel Sausage Rolls with Tomato Relish
Published 24th July, 2020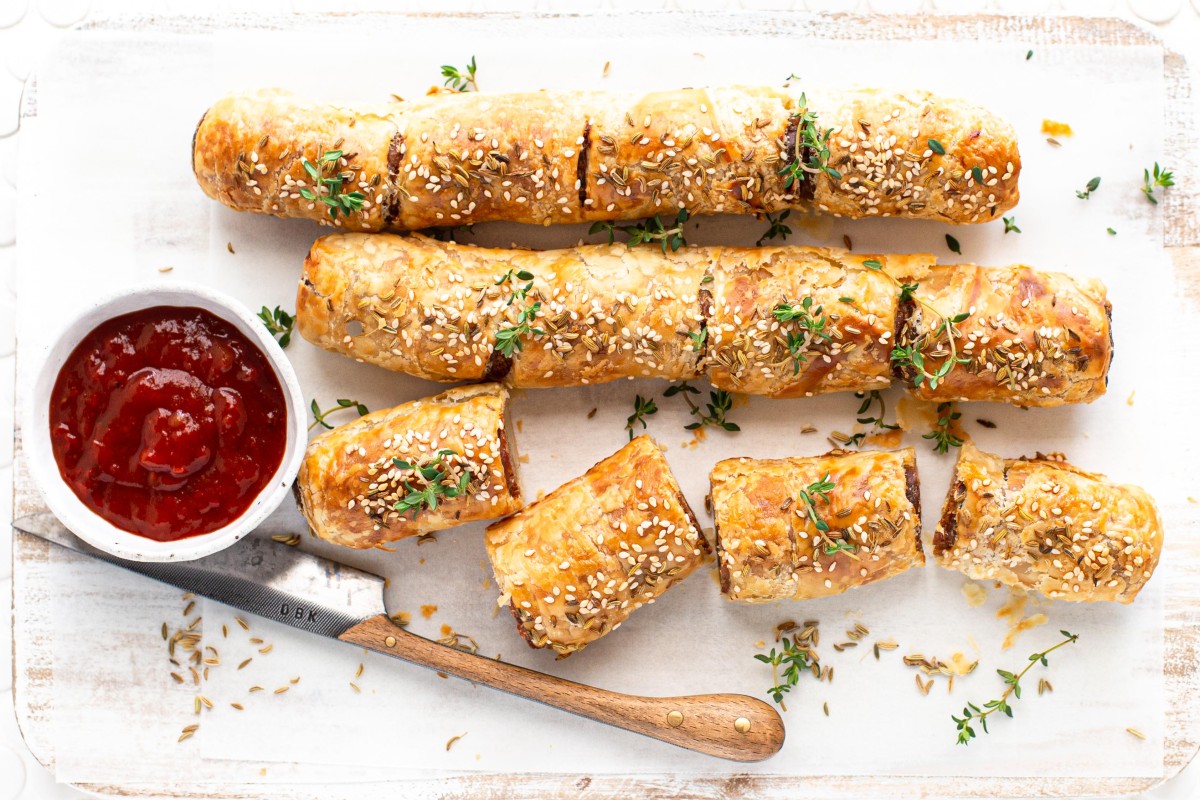 Cuisine: Australian Serves: 4
Preparation: 20 Mins Cooking: 30 Mins
Ingredients
9 Barossa Fine Foods Duck & Fennel sausages
3 sheets puff pastry
1 egg, beaten
50gm sesame seeds
50 gm Fennel Seeds
Tomato Relish, to serve
Fresh Thyme Leaves, to serve
Method
Preheat oven to 180℃
Cut each puff pastry sheet in half. Gently split the sausage skins and remove the sausages from the skins, retaining the sausage shape. You will need 1 and ½ sausages for each piece of pastry.
Place the sausage meat along the long edge of the pastry and gently roll over to encase the sausage, brush the edge of the pastry with beaten egg to secure.
Marking only the pastry, divide each sausage roll into four pieces with a sharp knife. Brush the top with beaten egg and sprinkle with sesame seeds and fennel seeds
Evenly place the sausage rolls on a tray lined with baking paper, bake in the oven for 25-30 minutes or until golden brown.
Allow to cool for a few minutes before serving, sprinkle with the fresh thyme leaves and serve with tomato relish.