Barossa Fine Foods B.L.T
Published 1st January, 2019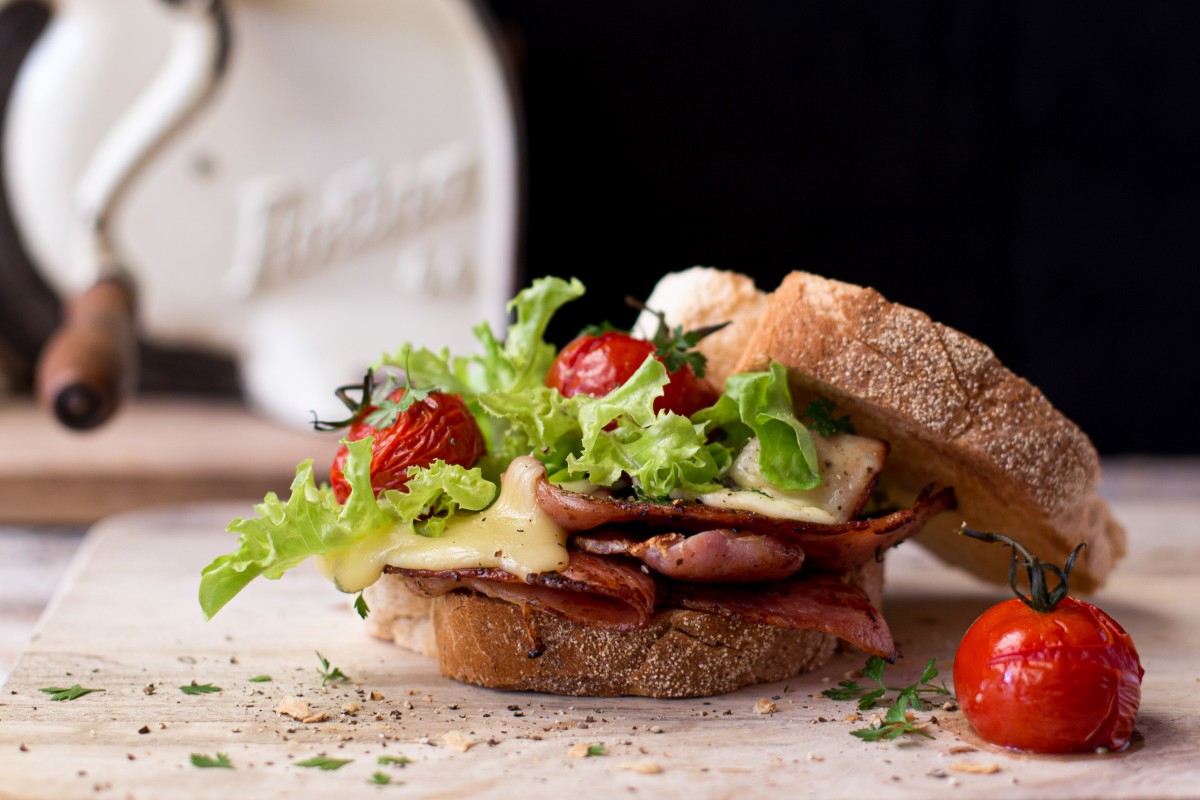 Cuisine: Australian Serves: 4
Preparation: 20 Mins Cooking: 5 Mins
Ingredients
300gm Barossa Fine Foods Middle Bacon
Sour Dough Bread, sliced
Butter
200gm Gruyere Cheese
1 punnet Cherry tomatoes
Lettuce Mix
1 tbls Parsley, finely chopped
Cracked Black Pepper
Method
Preheat oven to 180℃, Lightly oil Cherry tomatoes & roast for 15 minutes
Pan fry the Middle Bacon, while the bacon is cooking toast the sour dough bread, spread with butter.
Place the cooked bacon on one of the pieces of bread & top with the gruyere cheese, pop under the griller until the cheese has melted.
Assemble the sandwich, add lettuce, roasted cherry tomatoes then garnish with chopped parsley leaves & cracked black pepper.