South Australian Mussels with Cider & Federation Bacon
Published 17th August, 2020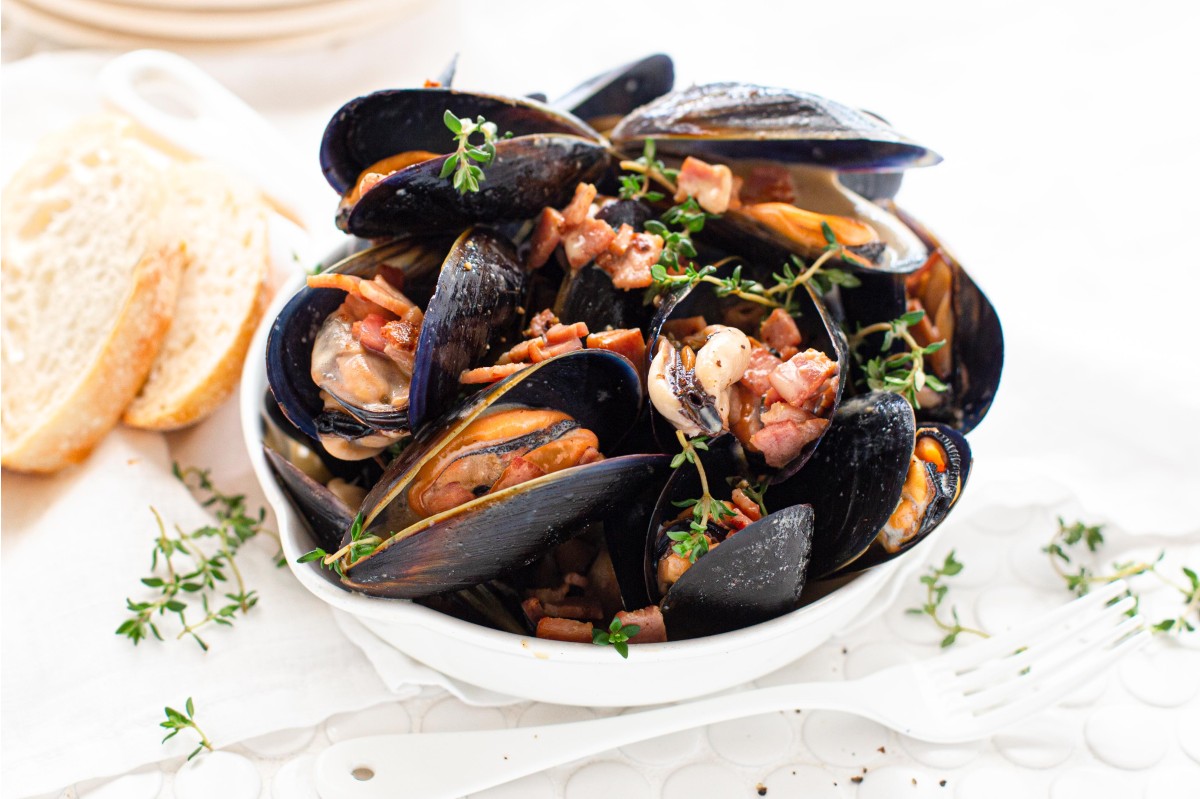 Cuisine: Australian Serves: 4
Preparation: 20 Mins Cooking: 10 Mins
Ingredients
1 kg Angelakis Pot Ready Mussels
100 gm Gourmet Bacon
½ Brown Onion, finely chopped
2 Cloves Garlic, finely chopped
1 tbls Butter
1 tsp Olive Oil
200 ml Barossa Valley Cider Co, Apple Cider
1 tbls Thyme, finely chopped
3 tbls Crème Fraȋche
Sea Salt
Black Pepper
Extra Fresh Thyme, to serve
Method
Was the mussels under cold water and drain.
Remove the rind from the Federation bacon and cut into small cubes.
Heat a large lidded pot over a medium heat, add the butter and olive oil, sauté the bacon until it starts to turn golden brown, add the onions and garlic, continue to sauté until soft, add the apple cider
Add the mussels to the pot and place a lid on, cook for 4-5 minutes, remove the lid and stir through the chopped thyme and cremé fraȋche, season with sea salt and black pepper.
Serve the mussels in a large bowl, garnish with the extra thyme sprigs and serve with cider and crusty bread.