Smoked Wagyu Beef Rolls with Watercress & Apple Remoulade
Published 6th December, 2019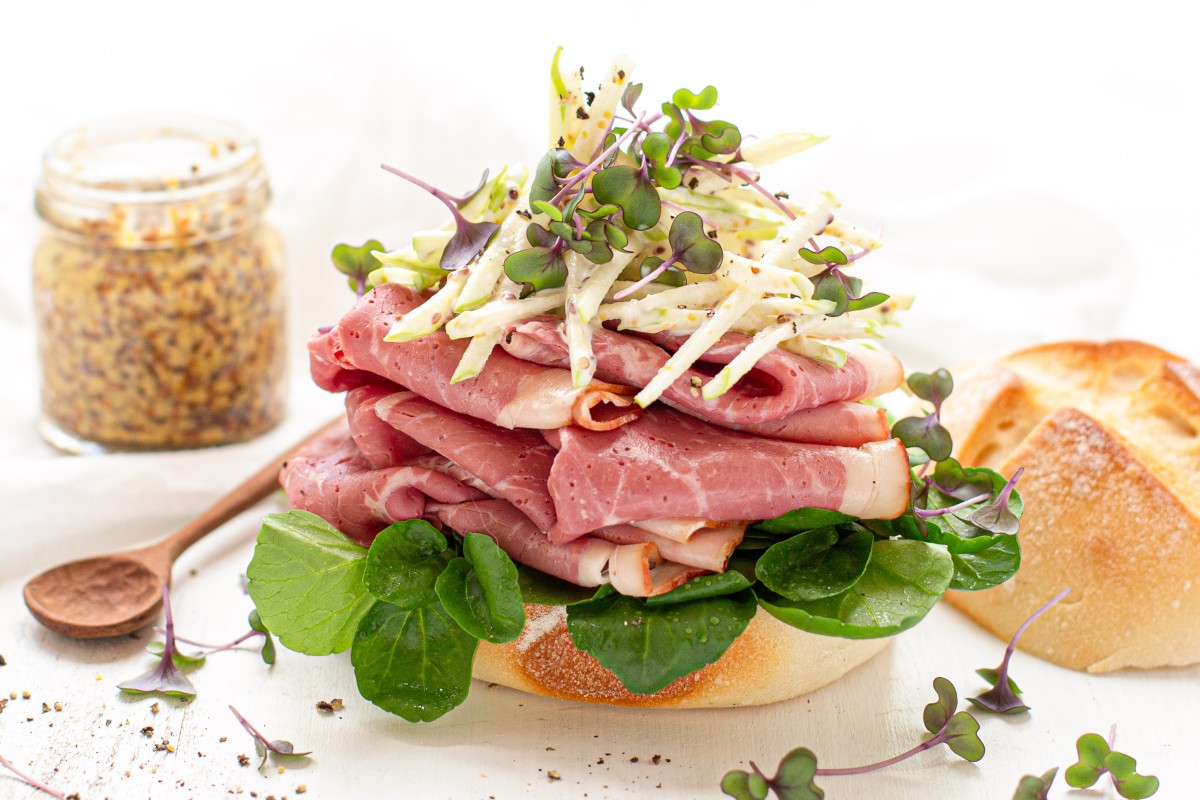 Cuisine: Australian Serves: 4
Preparation: 15 Mins Cooking:
Ingredients
200gm Barossa Fine Foods Smoked Wagyu Beef
4 Sourdough Rolls
1 Bunch Watercress
2 Green Apples
1 tbls Mayonnaise
1 tsp Wholegrain Mustard
Butter
Black Pepper
Extra Herbs, for garnish (optional)
Method
To make the remoulade, slice the green apples with a knife & cut into julienne, or use a mandolin. Once sliced place in acidulated water to prevent the apple from browning. Combine the mayonnaise & wholegrain mustard in a bowl, mix well. Drain the apples and fold through the mayonnaise.
To assemble the rolls, half the rolls and lightly butter, layer with the washed watercress leaves, pile with smoked wagyu beef, top with the apple remoulade, sprinkle with the extra herbs & cracked black pepper.