Smoked Salmon with Feta & Scrambled Eggs
Published 21st April, 2020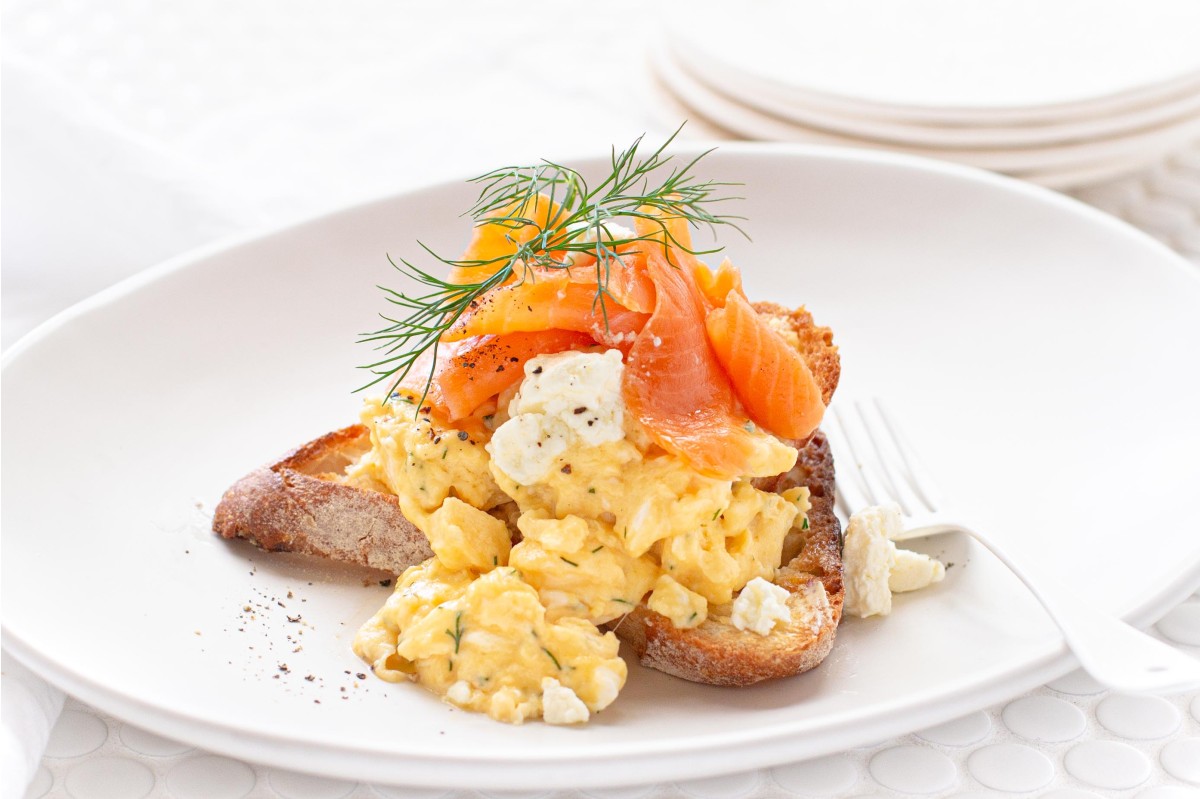 Cuisine: Australian Serves: 4
Preparation: 10 Mins Cooking: 10 Mins
Ingredients
1 (200g) Packet Huon Smoked Salmon
1 Bunch Dill
1 Dozen Chirpy Chook Free Range Eggs
1 x 150 gm Barossa Valley Feta Cheese
100 ml Rich Cream
Sea Salt
Black Pepper
50gm Butter
1 Loaf Sour Dough Bread
Method
Slice & toast the sour dough bread, place into the oven to keep warm while you prepare the scrambled eggs.
In a large bowl, crack the eggs and add the cream. Finely chop some of the dill and add to the egg mixture, crumble half of the feta cheese and add to the egg mixture, season with sea salt and black pepper, whisk gently with a fork to combine.
To cook the eggs, heat a large heavy based fry pan over a medium heat until hot, add the butter and swirl the pan to coat the base with the butter, reduce heat to low and pour in the egg mixture, allow the eggs to set slightly then using a wooden spoon gently pull the eggs across the pan forming large soft curds. Continue cooking eggs, gently pulling & folding until thickened and no visible liquid remains. Serve immediately.
To serve, place the toasted sour dough on warmed plates, divide the scrambled egg between the plates, top with the smoked salmon and garnish with the some dill fronds & cracked black pepper, crumble over the remaining feta cheese.