Smoked Chorizo 'Valentines Day' Pizza
Published 4th February, 2021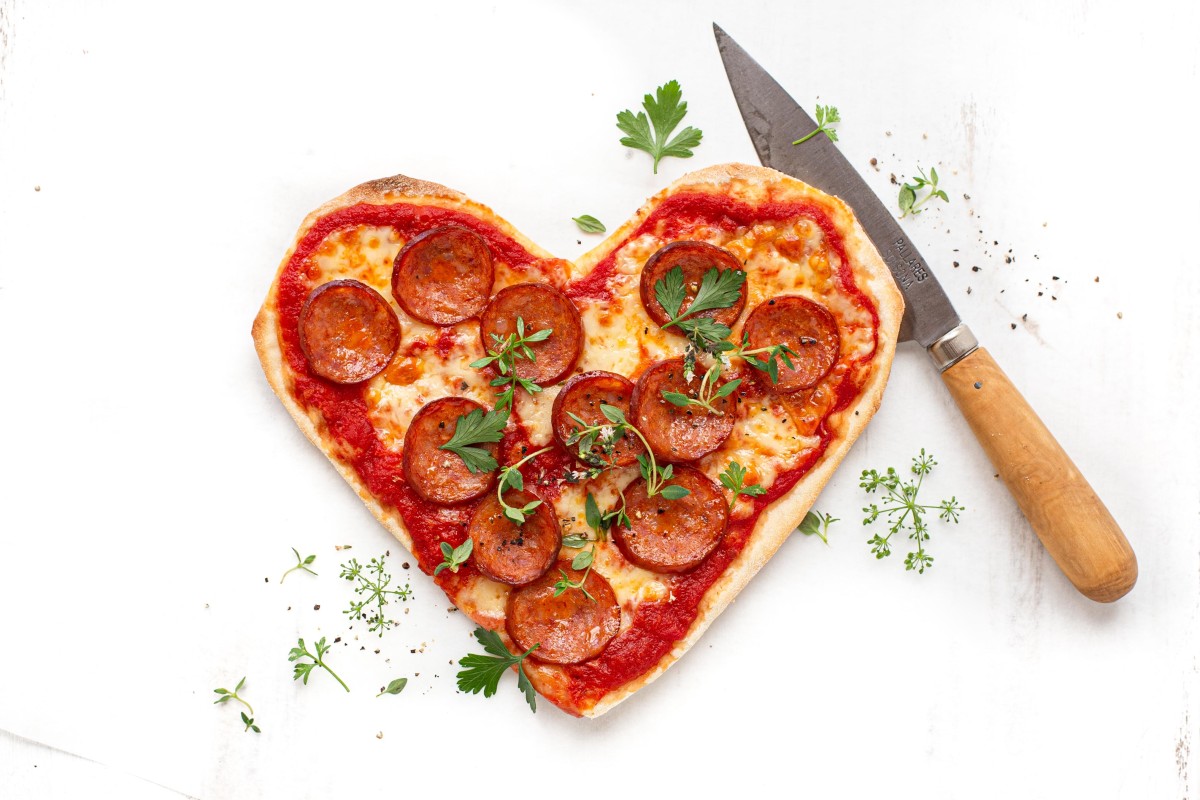 Cuisine: Italian Serves: 2
Preparation: 1 Hr Cooking: 10 Mins
Ingredients
1 Barossa Fine Foods Smoked Chorizo
150gm Mozzarella Cheese
Fresh Parsley & Thyme Leaves
Pizza Sauce
1 (400gm) Can Crushed Tomatoes
2 Cloves Garlic, finely Chopped
1 tbls Finely Chopped Italian Parsley
1 tbls Finely Chopped Oregano
1 tbls Tomato Paste
1 tsp Olive Oil
Sea Salt
Cracked Black Pepper
Pizza Dough
1 + ½ Cups plain flour
1 tsp dried yeast
1 tsp sugar
½ tsp sea salt
½ Cup warm water
Method
To prepare the pizza dough, combine the warm water, sugar and yeast in a jug, stir and set aside in a warm place until bubbles form.
In a food mixer (using the dough hook) place the flour and sea salt, mixing slowly, add the water and yeast mix, mix until the dough has come together. Cover with a damp tea towel, set aside for 30 minutes or until the dough has doubled in size. Once proved remove from bowl, portion into small pizzas, roll out on a floured board
Once the dough is rolled into a round shape, lightly dust with flour and fold in half. Using a pizza cutter, cut a half of a heart shape on the folded side then gently open out
To make the pizza sauce, in a bowl place the crushed tomatoes and tomato paste, mix well until combined, add the fresh herbs, garlic, olive oil and season with sea salt & black pepper.
Spoon a little of the tomato sauce onto the bases, top with sliced or grated mozzarella, thinly slice the chorizo and scatter over the pizzas. Cook in a pizza oven or on a pizza stone in the oven at 200℃ or until the bases are golden brown and the toppings cooked
To serve, sprinkle over the parsley and thyme leaves, grind over some black pepper.