Pizza Dough
Published 2nd December, 2019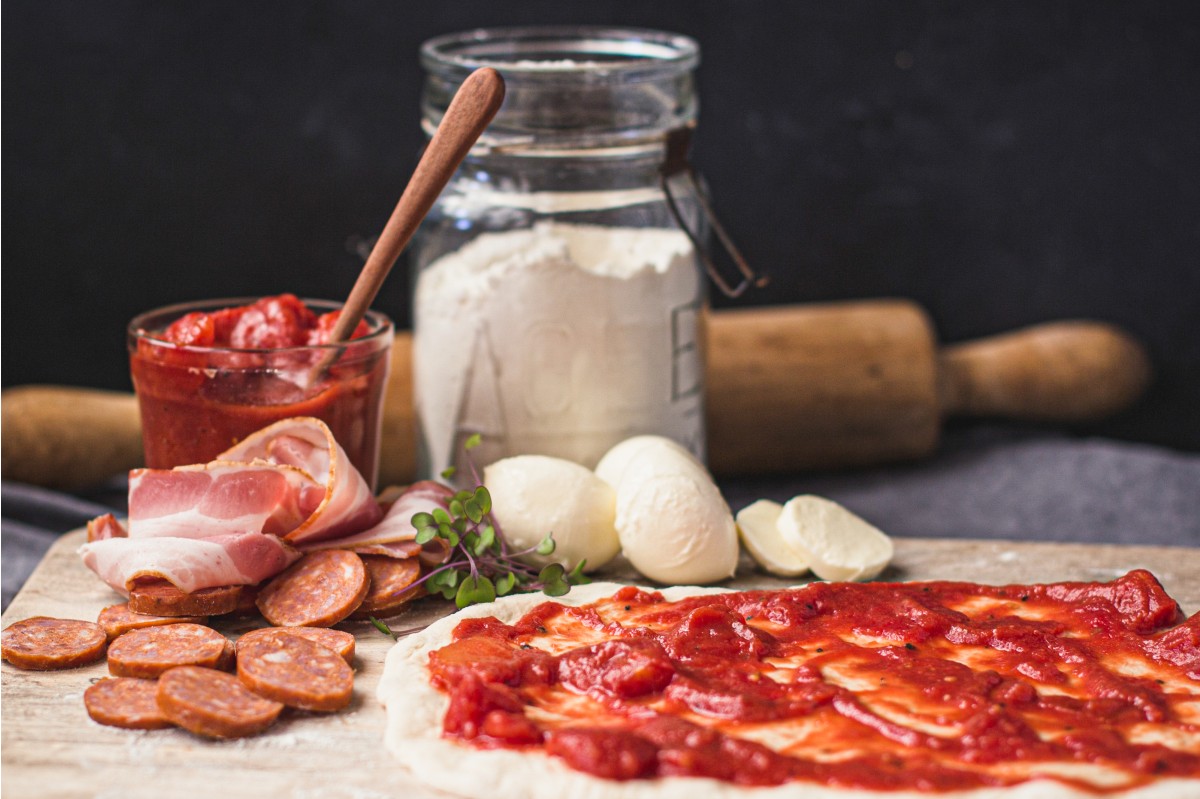 Cuisine: Italian Serves: 4
Preparation: 40 Mins Cooking:
Ingredients
400gm Plain Flour
2 tsp Dried Yeast
1 ½ tsp Sea Salt
1 cup Warm Water
3 tbsp Olive Oil
Method
Place flour, yeast & salt in a bowl, combine well
Gradually add the warm water & olive oil then knead by hand for 8-10 minutes until the dough is smooth & elastic.
Place the dough in a lightly oiled bowl & cover with cling film, set aside in a warm place to rise for approx. 30 minutes to an hour or until it doubles in size
Knead dough gently for a few minutes, divide dough into two portions & roll out the pizza bases on a lightly floured bench.
COOK'S TIP
Top pizza base with tomato sugo, Barossa Fine Foods Smoked Chorizo, smoked mozzarella & kalamata olives, cook in a pizza oven, garnish with freshly chopped thyme.