Mezze Platter with Marinated Mussels
Published 4th March, 2020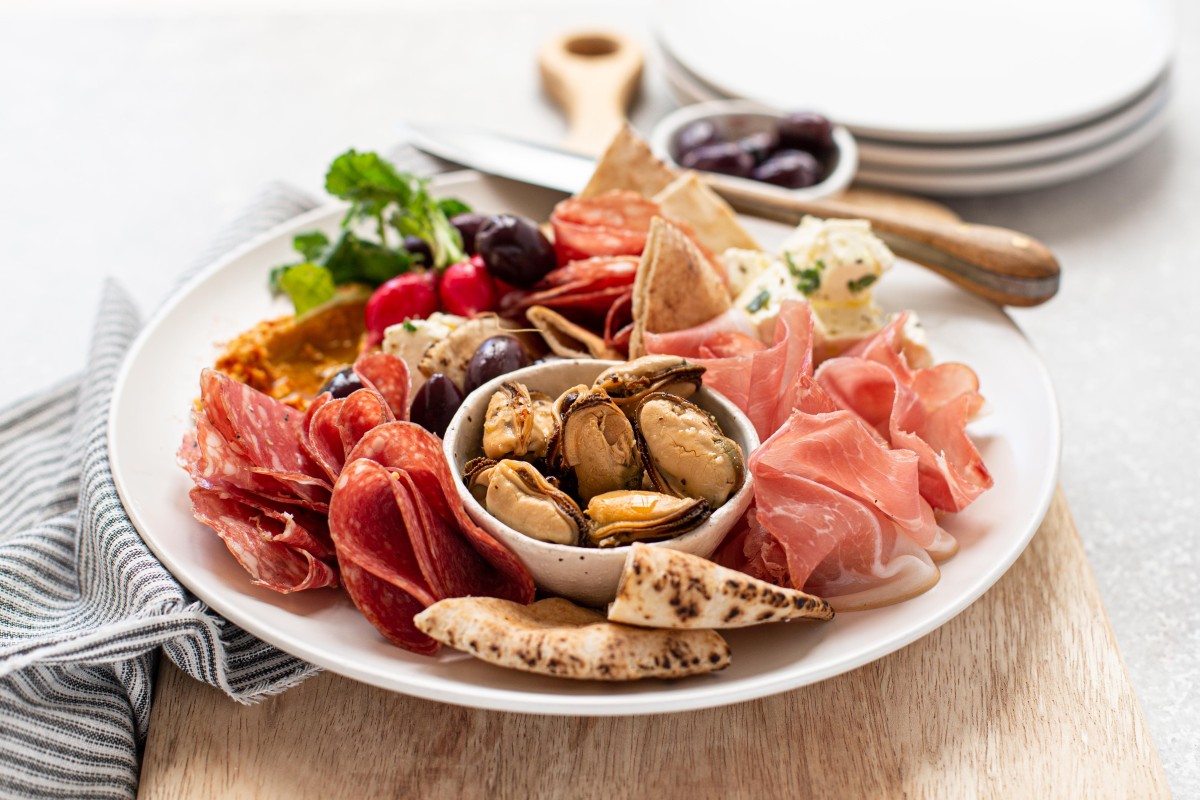 Cuisine: Greek Serves: 4
Preparation: 30 Mins Cooking:
Ingredients
1 (200gm) Angelakis Marinated Mussels
4 Pita
150gm Kalamata Olives
200gm Marinated Feta
1 Bunch Radishes, washed
100gm Barossa Fine Foods Prosciutto
100gm Barossa Fine Foods Zeverlatwurst
100gm Barossa Fine Foods Casalingo
HUMMUS
1 (400gm) tin Chickpeas
2 cloves Garlic
2 tbls Lemon Juice
1 tsp ground Cumin
1 tsp Smoked Paprika
2 tbls Tahini
2 tbls Water
Sea Salt & Black Pepper
¼ Cup Olive Oil
Method
HUMMUS
To make the Hummus, place the drained chickpeas, garlic, lemon juice, cumin, paprika & tahini in a small food processor, blend until smooth, add the olive oil in a steady stream until combined. Season with sea salt & pepper * Add the water if the consistency is too thick.
MEZZE PLATTER
To assemble the platter, heat the pita bread in a pan or on the barbecue, cut into wedges. Drain the marinated mussels and place in a small bowl, arrange the sliced meats, radishes, olives, marinated feta and hummus on the platter and serve.