Meaty Speck; Mozarella & Tomato Pizza
Published 1st January, 2019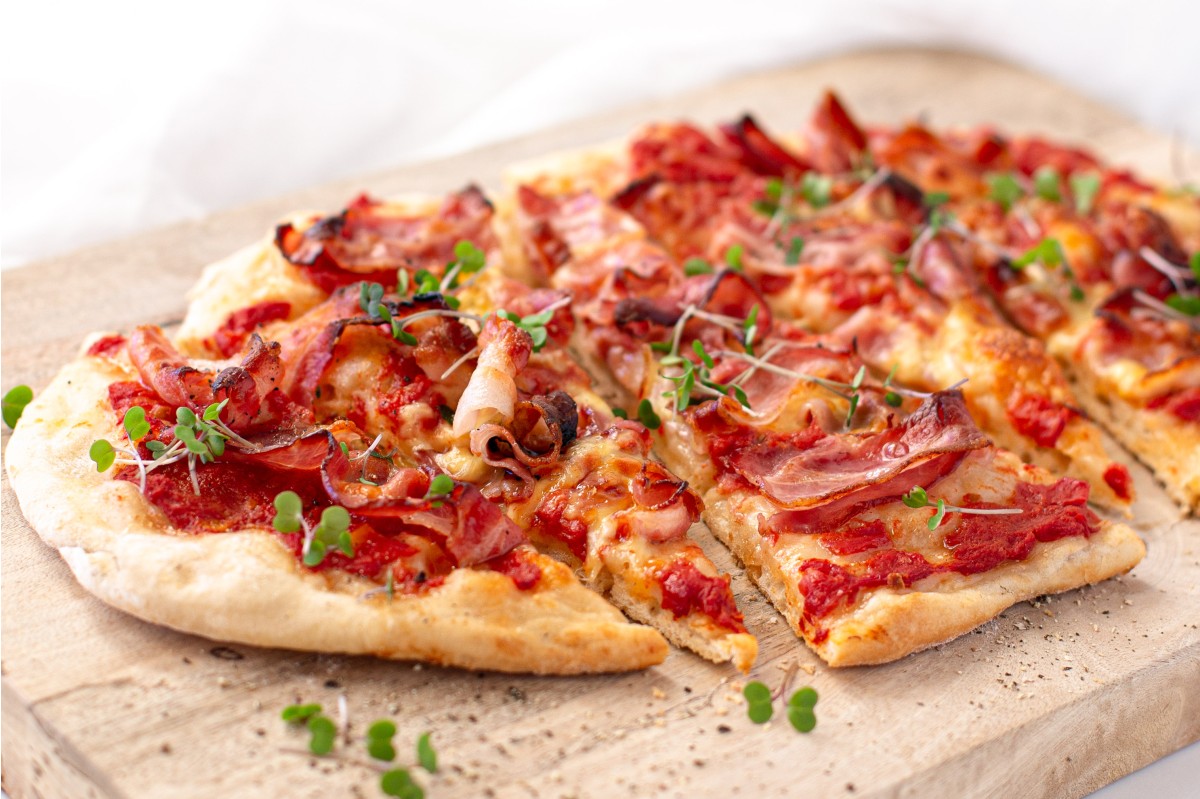 Cuisine: Italian Serves: 4
Preparation: 30 Mins Cooking: 10 Mins
Ingredients
Pizza Base
1 tsp dried yeast
½ tsp sugar
¾ cup warm water
1 ¾ cups plain flour
½ tsp salt
Pizza Topping
24 thin slices of Barossa Fine Foods Meaty speck
400gm Sugo or pizza sauce
200 gm Mozzarella cheese
6 - 8 Orritz Anchovies (optional)
Fresh herbs
Method
Pizza Base
Combine water, yeast & sugar in a bowl, place in a warm placer ten minutes or until bubbles appear.
Place the flour & salt in a bowl, make a well in the centre. Add the the water & yeast mixture & stir till a dough forms. Cover with plastic film or a clean tea towel a place in a warm place for 25 - 30 minutes or until the dough has doubled in size.
Pizza Topping
Time: aN:00
Preheat a pizza oven or a conventional oven to 200℃
Divide the pizza dough in half & gently roll out on a floured board into an oval shape approx ½ cm thick.
Spoon on the tomato sugo & spread over the base, layer the meaty speck, anchovies & mozzarella over the base. Bake for 25 -30 minutes or until the top is golden & the base is crispy, garnish with the fresh chopped herbs.