Gourmet Bacon 'BLT' Salad with Persian Feta
Published 11th December, 2019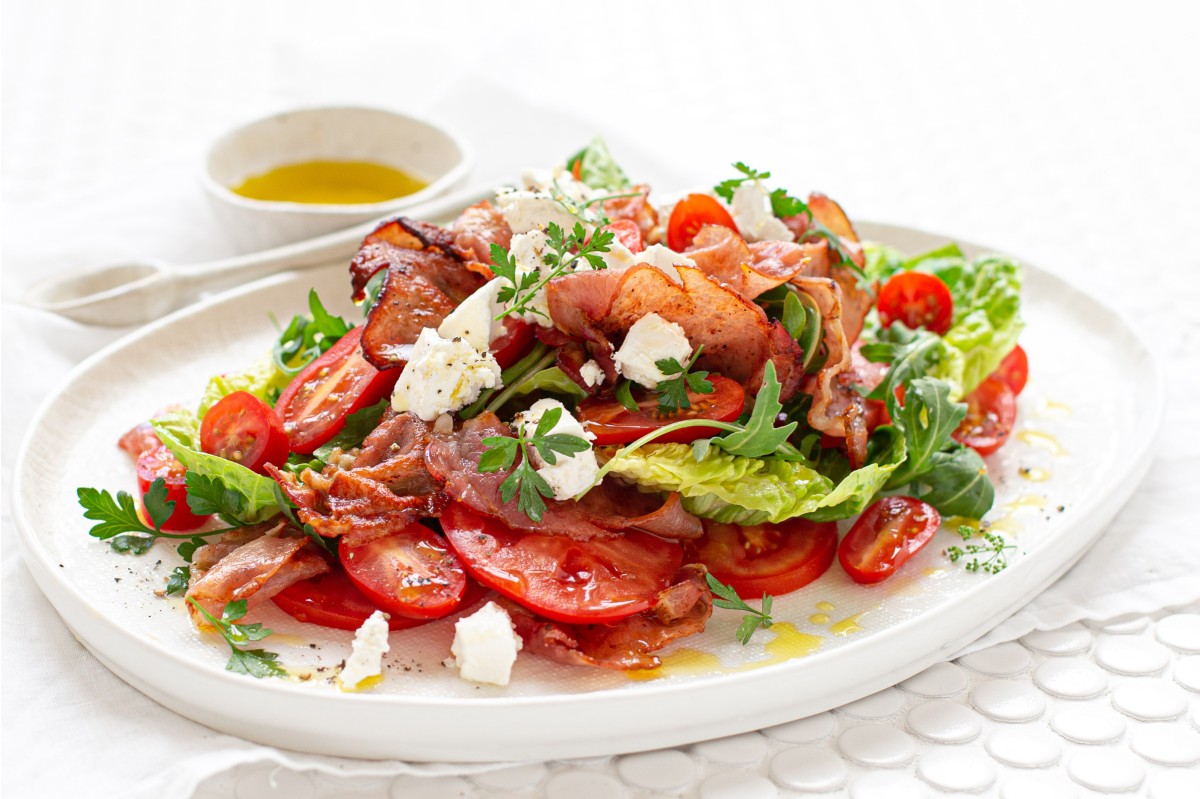 Cuisine: Australian Serves: 4
Preparation: 15 Mins Cooking: 10 Mins
Ingredients
150gm Barossa Fine Foods Gourmet Bacon, thinly sliced
1 Cos Lettuce
2 Cups Rocket Leaves
3 Heirloom Tomatoes
1 Punnet Grape Tomatoes
150 gm Persian Feta
¼ Cup Parsley Leaves
Extra Virgin Olive Oil
Black Pepper
Method
In a fry pan over a medium heat, cook the thinly sliced Gourmet bacon until crispy, drain on paper towel, keep warm.
Wash the cos lettuce leaves and rocket under cold running water and drain in a colander. Slice the heirloom tomatoes and arrange some of the slices on a serving platter or in a salad bowl, layer with the lettuce leaves and rocket. Half the cherry tomatoes and scatter over the leaves along with the remaining tomato slices.
Add the cooked bacon slices to the salad, crumble over the Persian feta. Garnish with the parsley leaves, drizzle with the extra virgin olive oil & grind over some black pepper.
COOK'S TIP
This salad is delicious served as an accompaniment or on its own with some sourdough bread.