Creamy Cauliflower & Roasted Garlic Soup With Bacon Crumble
Published 1st January, 2019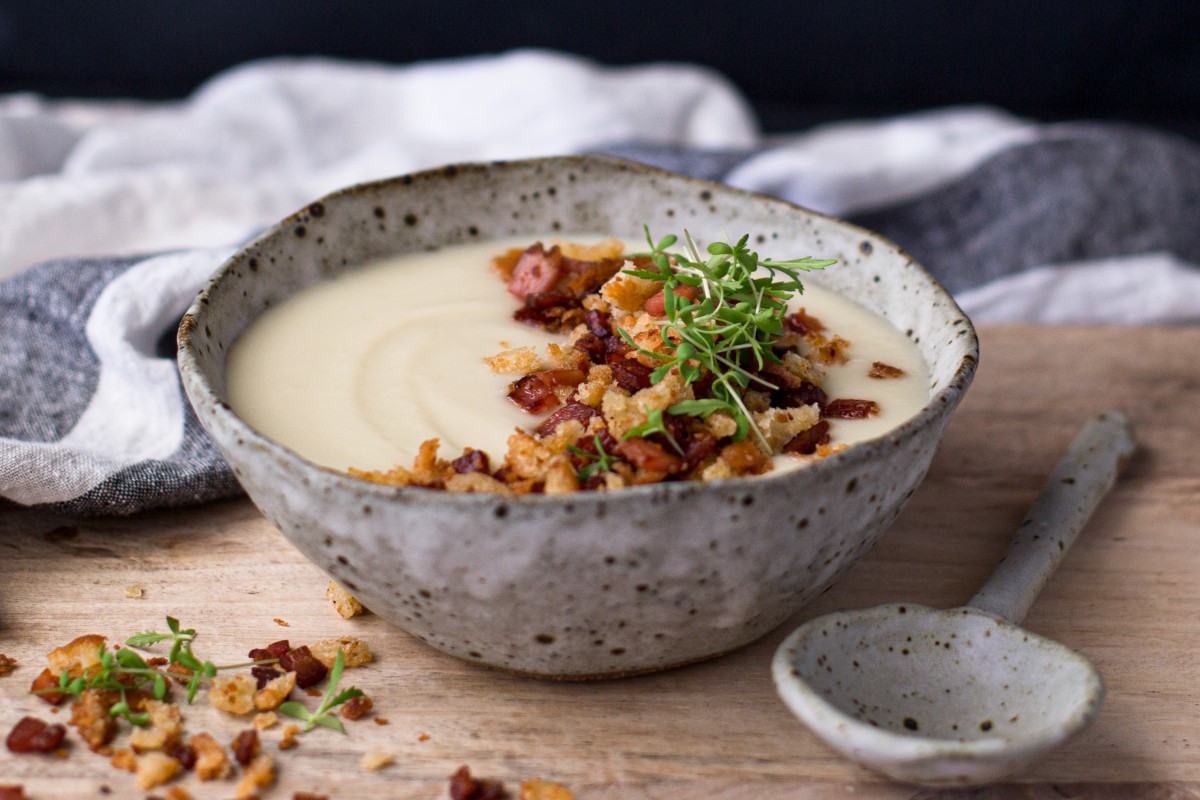 Cuisine: Australian Serves: 4
Preparation: 20 Mins Cooking: 45 Mins
Ingredients
1 Cauliflower, cut into florets
2 Large white potatoes, peeled & diced
3 Bulbs garlic
1 Brown onion, chopped
Olive Oil
1 Litre Chicken stock
300 ml Rich cream
Sea Salt
White Pepper
300gm Barossa Fine Foods Gourmet Bacon, diced
300gm sourdough bread
40gm Butter
Method
Cut the tops off the bulbs of garlic, drizzle with olive oil & roast in the oven at180℃ until soft & golden. Allow to cool, squeeze out the garlic.
In a large pot, sauté the onion in olive oil, add the cauliflower, potato & roasted garlic.
Add the chicken stock, bring to the boil. Reduce heat to a simmer & cook till cauliflower & potatoes are tender. Approx. 40 minutes
With a stab mixer blend soup till smooth, add the cream, season with sea salt & pepper
To make the crumble, roughly chop the sourdough in a food processor. In a heavy based pan over a medium heat fry the bacon pieces till they are almost crispy, add the butter & the sourdough & fry till the bread is crispy. Drain on paper towel.
Serve the crumble on top of the soup & garnish with chopped parsley or fresh herbs.