Thyme & Garlic Roast Leg Of Lamb With Mint Sauce
Published 1st January, 2019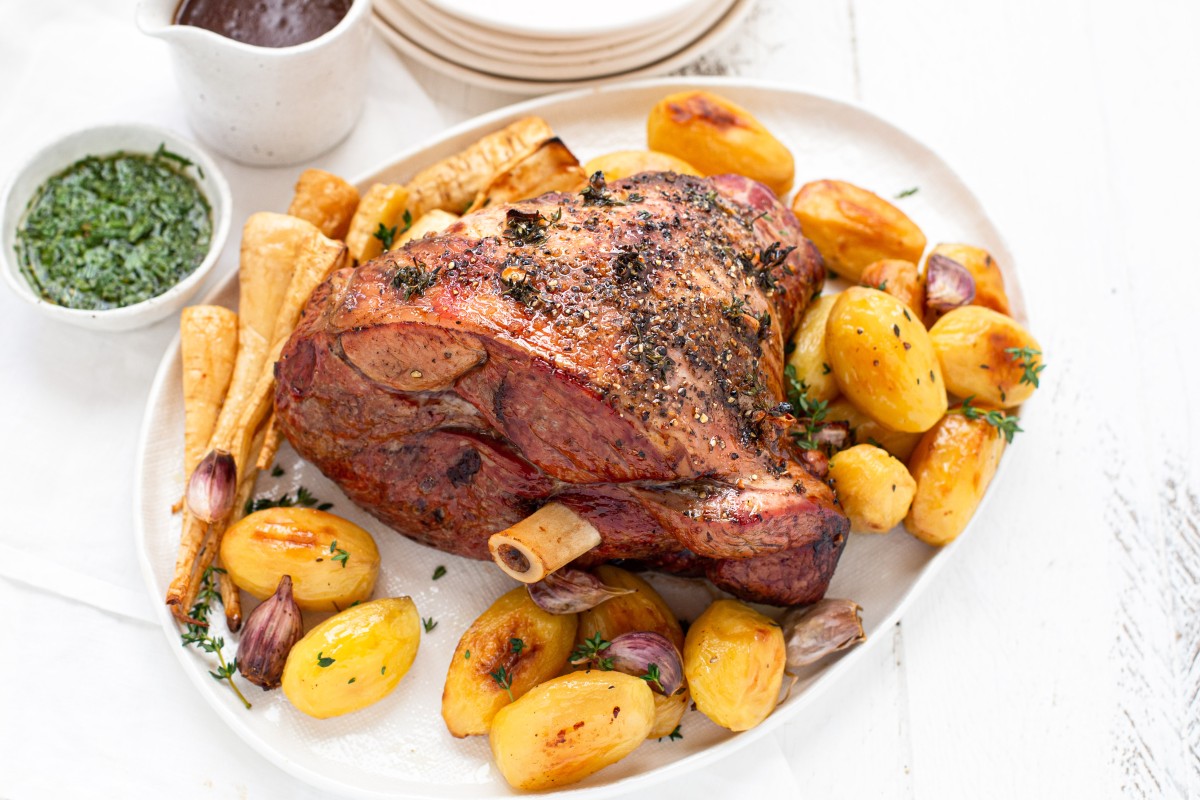 Cuisine: Australian Serves: 4
Preparation: 30 Mins Cooking: 1 Hr 30 Mins
Ingredients
1.5 - 1.8 kg Leg Of Lamb
2-3 Cloves Garlic, Sliced
6 Sprigs Thyme
Olive Oil
Sea Salt
Black Pepper
Mint Sauce
1 Bunch Mint
1 tsp Brown Sugar
1 tbls Hot Water
3 Tbls White Wine Vinegar
Sea Salt
Method
Remove the Leg of Lamb from the fridge one hour prior to cooking & preheat the oven (or BBQ with a hood) to 200℃
With a small sharp knife make 8-10 small incisions in the leg of lamb, in each of these place a slice of garlic and a piece of thyme.
Drizzle the olive oil over the leg and season with sea salt & black pepper.
Place on a rack in a baking tray & cook in the oven for approximately 1 hour & 30 minutes, once cooked remove from the oven and loosely cover with foil, allow to rest for 10-15 minutes before carving.
Serve with roasted vegetables, steamed greens & home made mint sauce.
For the Mint Sauce, wash the bunch of mint and pick the leaves.
Finely chop the mint & place in a small bowl, mix in the sugar, pinch of salt, hot water & the vinegar.