Smoked Kransky & Kale Pasta Bake
Published 19th June, 2020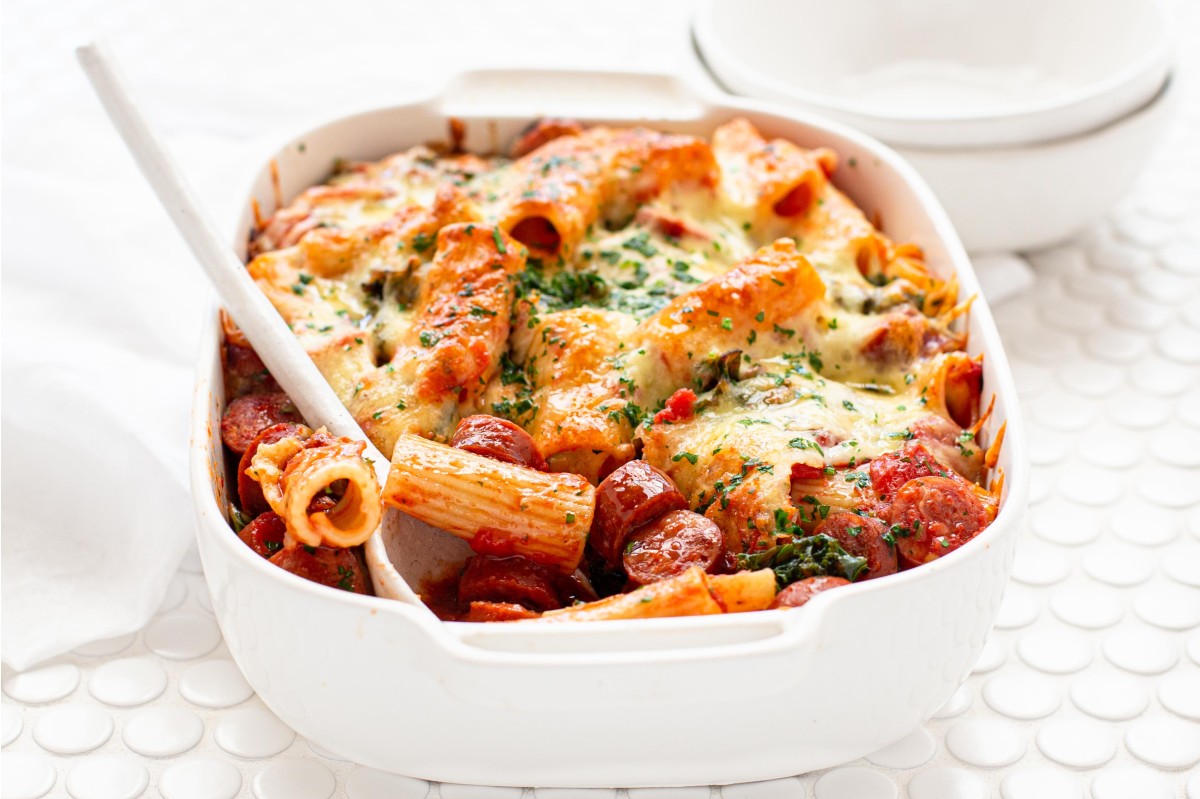 Cuisine: Australian Serves: 4
Preparation: 20 Mins Cooking: 30 Mins
Ingredients
500 gm Barossa Fine Foods Smoked Kransky
2 tbls Olive Oil
1 Brown Onion, finely chopped
2 Cloves Garlic, finely chopped
4 Cups (Cooked) Rigatoni
1 (400 gm) Can Chopped Tomatoes
1 Cup Passata Sauce
2 tbls Tomato Paste
Sea Salt
Black Pepper
2-3 Cups Kale, washed & roughly chopped
½ Cup Grated Mozzarella
½ Cup Grated Tasty Cheese
2 tbls Finely Chopped Parsley
Method
Preheat oven to 180℃
Slice the kransky into 1centimetre pieces. In a large pot over a medium heat, add the olive oil & brown the kransky, add the onion and garlic and cook for a few minutes until soft and fragrant.
Add the chopped tomatoes, pasta & tomato paste, season with sea salt and black pepper. Add the chopped kale and cook for 3-4 minutes. Stir the cooked rigatoni through the tomato sauce and remove from the heat.
Place the pasta mixture into a deep oven proof tray and sprinkle with the mozzarella & tasty cheese. Bake in the oven for 30 minutes or until the cheese has melted and is golden brown.
Remove from the oven, sprinkle with chopped parsley and serve.
Cook's Tip
The rigatoni may be substituted for pasta shells & the kale for baby spinach.