Scotch Fillet with Rosemary & Smoked Garlic Butter
Published 2nd December, 2019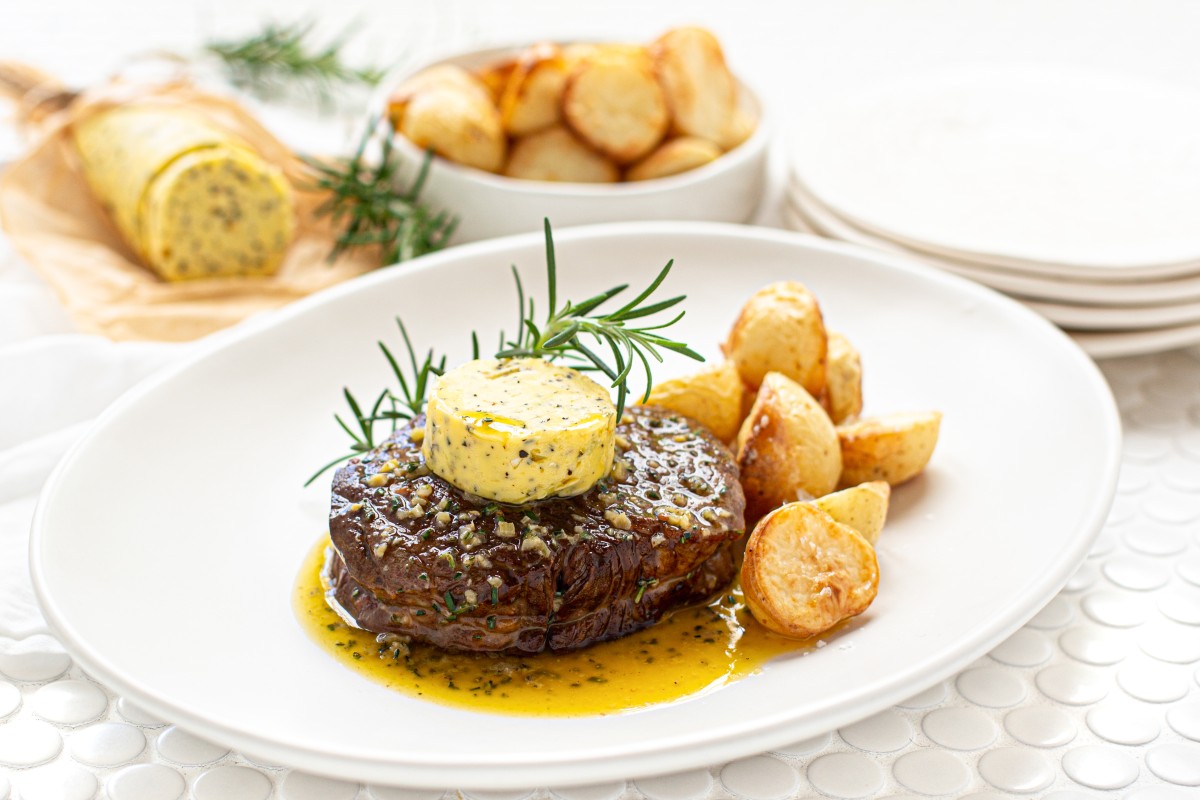 Cuisine: Australian Serves: 4
Preparation: 30 Mins Cooking: 15 Mins
Ingredients
4 Barossa Fine Foods Scotch Fillet Steaks
Sea Salt
Cracked Black Pepper
Olive Oil
250gm Salted Butter
6 Cloves Smoked Garlic
Pinch of Sea Salt
½ tsp Cracked Black Pepper
1 tbls Rosemary Leaves, finely chopped
Method
Peel and finely chop the smoked garlic
Allow the butter to soften (room temperature is perfect) Combine butter, smoked garlic, rosemary, sea salt & black pepper in a bowl. Mix ingredients together till combined & the butter is light & fluffy
On a sheet of baking paper shape the butter into a log, roll up the paper and twist ends to secure. Refrigerate till the butter is firm.
Brush the steaks with oil & sprinkle with sea salt and pepper. Preheat a char grill, BBQ or heavy based pan to very hot. Cook the steaks for 3-4 minutes on each side, depending on your desired degree of doneness, allow to rest before serving.
Serve the steaks with slices of the rosemary & smoked garlic butter, roasted baby potatoes & green salad.
COOK'S TIP
This butter is also delicious with chicken & will keep in the refrigerator for 7 days or in the freezer for 2-3 months.