Pork & Beef Classic Bolognese Pappardelle
Published 15th April, 2020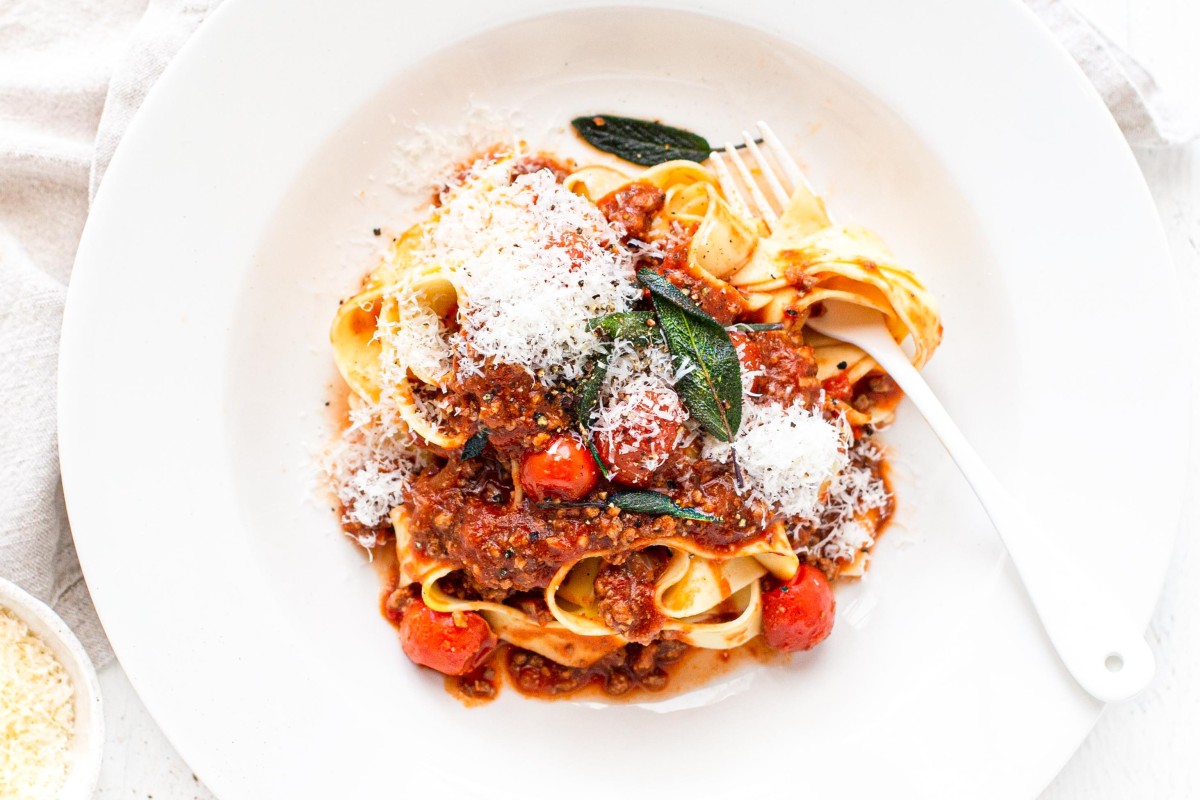 Cuisine: Italian Serves: 4
Preparation: 20 Mins Cooking: 45 Mins
Ingredients
500gm Barossa Fine Foods Pork & Beef Mince
1 tbls Olive Oil
1 Brown Onion, finely chopped
4 Cloves Garlic, finely chopped
1 x 400gm (can) Cherry Tomatoes
1 x 500gm 'Relish the Barossa' Classic Pasta Sauce
2 Anchovies (Optional)
Sea Salt & Cracked Black Pepper
1 x 375gm Packet Pangkarra Wholegrain Pappardelle Pasta
Grated Parmesan & Fried Sage Leaves to serve
Method
Cook the wholegrain pappardelle in a large pot of boiling water as per the instructions on the packet.
Heat a large saucepan over a medium heat, add the olive oil, onion & garlic. Cook until soft and fragrant, add the pork & beef mince and continue to cook, stirring occasionally until the mince has browned.
Add the cherry tomatoes, anchovies and Classic Pasta Sauce. Allow to come to the boil then reduce heat to a gentle simmer, cover with a lid and simmer for 30 minutes, stirring occasionally. Remove the lid, taste and season with the sea salt and pepper, allow to simmer for a further 5-10 minutes with the lid off If the sauce is not thick enough.
Serve with pappardelle, grated parmesan & fried sage leaves.
COOK'S TIP
The anchovies are optional, they give the bolognese sauce an extra depth of flavour & dissolve in the cooking process. Try them in your slow cooked casseroles & Osso Buco too!
This Bolognese sauce is also great for lasagne