Mussels with Smoked Chorizo, Tomato & Garlic
Published 5th December, 2019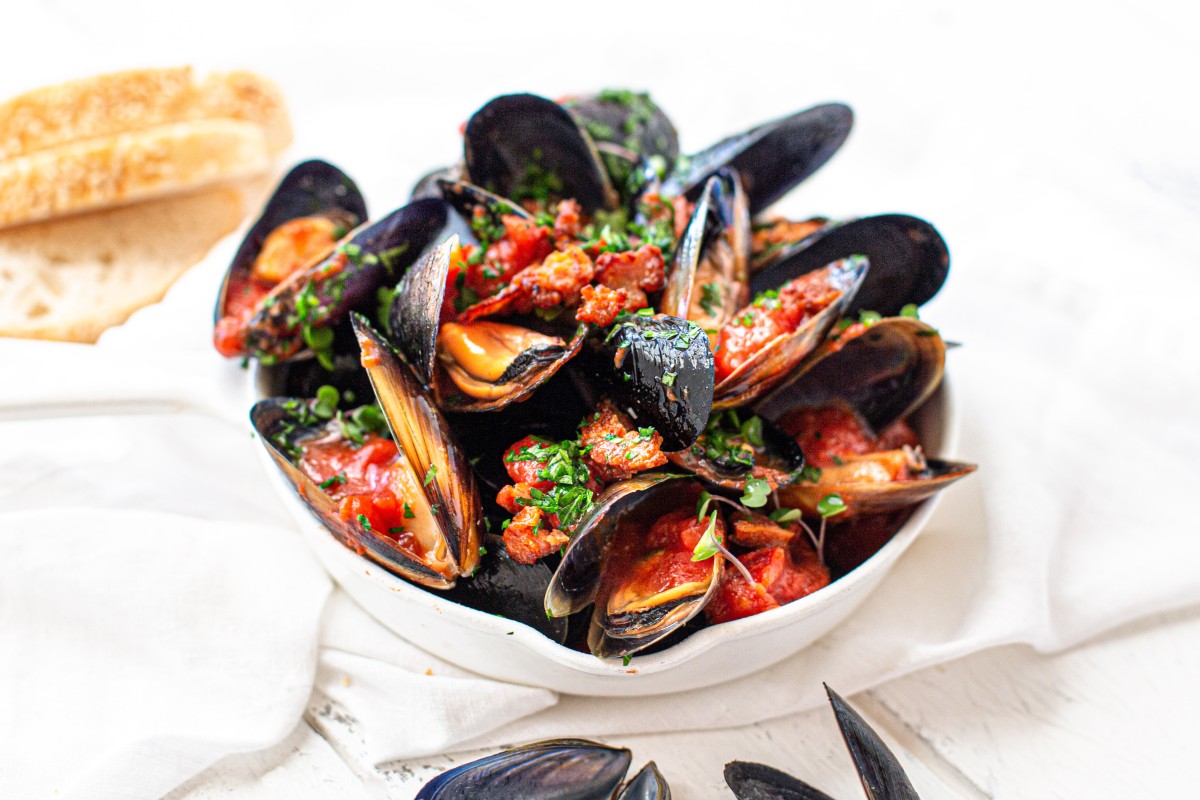 Cuisine: Australian Serves: 4
Preparation: 20 Mins Cooking: 5 Mins
Ingredients
1kg Angelakis Pot Ready Mussels
2 tbls Olive Oil
4 Shallots, finely chopped
4 Cloves Garlic, finely chopped
1 Barossa Fine Foods Smoked Chorizo, cut into small cubes
1 Cup White Wine
1 (400gm) tin chopped Tomatoes
¼ Bunch Italian Parsley, finely chopped
Cracked Black Pepper
Sea Salt
Method
Wash the mussels under cold water and drain
In a large heavy based pot, cook the chorizo in the olive oil over a medium heat until browned, add the shallots and garlic and cook for a further few minutes until soft. Add the white wine and tomatoes, allow to simmer for 3-4 minutes, season with black pepper and sea salt.
Add the mussels, stir and cover with a lid and allow the mussels to steam for 3-4 minutes until they have opened, stir through the chopped parsley.
Transfer mussels to a large serving bowl and serve with crusty bread.