Lamb Ragu
Published 1st January, 2019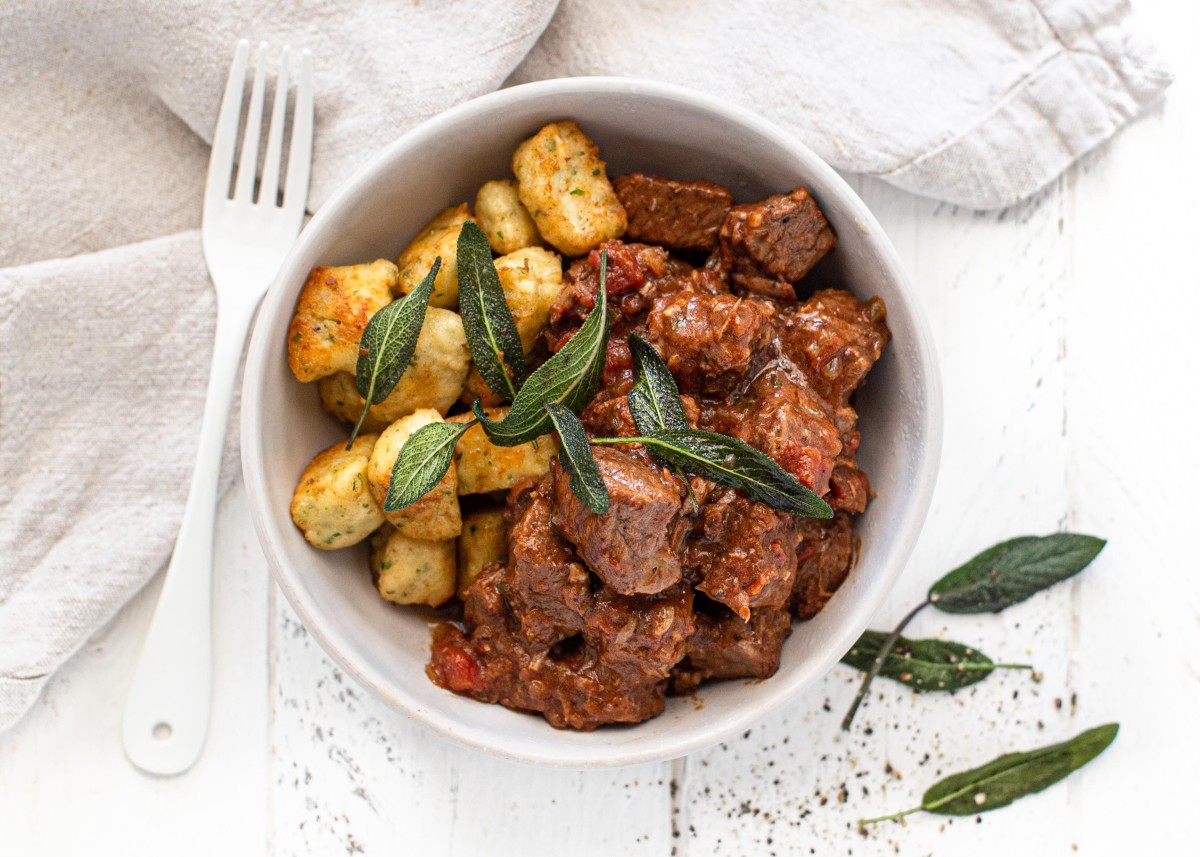 Cuisine: Australian Serves: 4
Preparation: 30 Mins Cooking: 2 Hrs
Ingredients
1 kg Barossa Fine Foods Diced Lamb Shoulder
1 large brown onion, chopped
4 Cloves Garlic, chopped
1 can chopped tomatoes
2 Anchovies (optional)
1 ½ Cups Red wine
2 Cups Chicken Stock
2 Bay Leaves
8 Sage Leaves, chopped
Extra Sage Leaves for Garnish (fried in butter)
Olive Oil
Plain flour
Sea salt & Black pepper
Method
Season the diced lamb with sea salt & black pepper then lightly dust with the plain flour.
Shake off excess flour and cook the beef in small batches in a heavy based casserole dish until browned on all sides, set aside.
Add the onion and garlic and cook for a further few minutes. Add the browned diced lamb back to the casserole dish along with any juices.
Add the red wine, chicken stock and can of chopped tomatoes to the casserole dish, add the bay leaves, chopped sage & anchovies.
Allow to come to the boil, reduce heat to a simmer and cover with a lid, allow to cook on the stove top for two hours, stirring occasionally.
Remove the lid for the last half an hour of the cooking time to allow the sauce to thicken.
Serve with pan fried gnocchi & fried sage leaves.