Lamb Loin Chops with Chargrilled Eggplant, Asparagus, Mint, Pea & Goats Cheese Salad
Published 28th January, 2020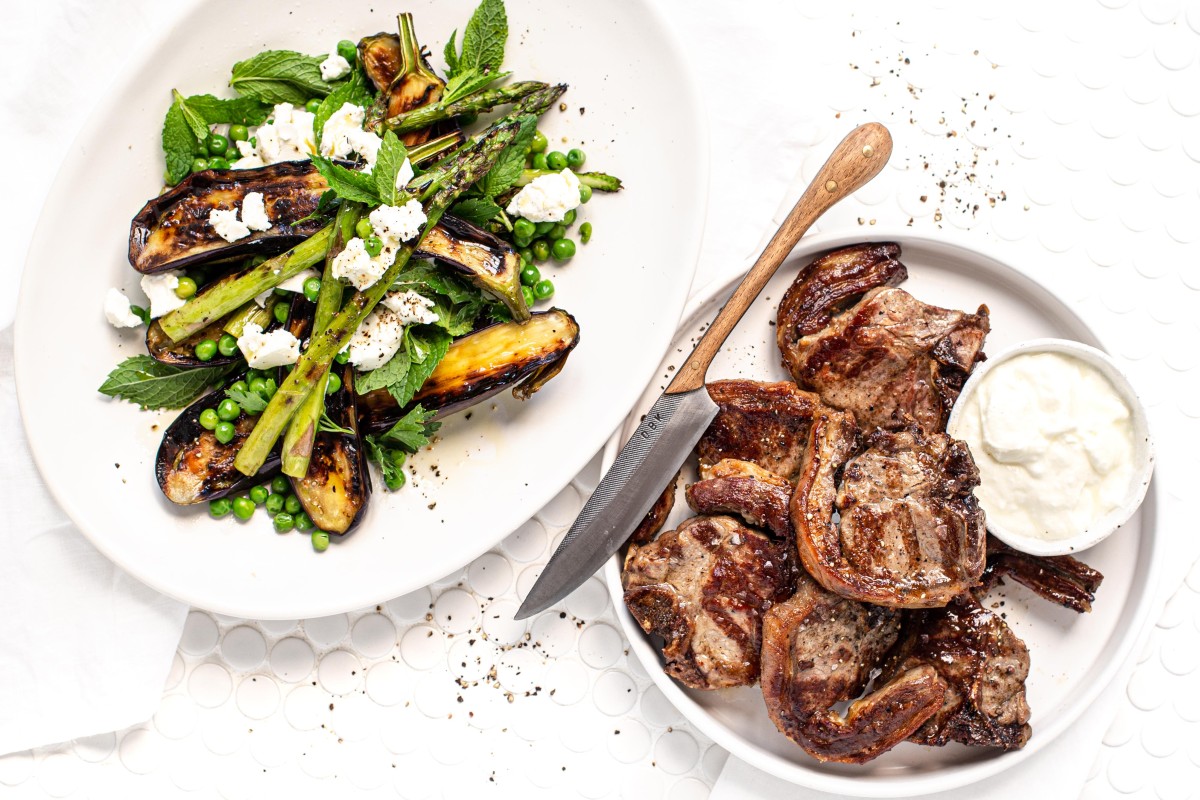 Cuisine: Australian Serves: 4
Preparation: 30 Mins Cooking: 15 Mins
Ingredients
12 Barossa Fine Foods Lamb Loin Chops
2 Cloves Garlic, finely chopped
3 Finger Eggplant
2 Bunches Asparagus
1 Cup Frozen Peas
¼ Bunch Mint
100gm Goats Cheese
Black Pepper
Sea Salt
Olive Oil
Method
To prepare the Lamb loin chops, first trim off ant excess fat then place in a bowl. Add the garlic, a few table spoons of olive oil, toss to coat, season with sea salt and cracked black pepper. Allow to marinate while preparing the eggplant & asparagus.
Cook the peas in boiling salted water for 2 minutes, drain and refresh under cold running water and set aside.
Preheat the barbecue grill plate or grill pan. Wash and trim the asparagus & slice the eggplants in halves lengthways, drizzle with olive oil and season with sea salt. Chargrill the eggplant and asparagus until cooked through, set aside.
Once the vegetables have cooled assemble the salad, layer the eggplant, asparagus & mint on a serving platter, add the peas and crumble over the goats cheese. Drizzle with olive oil and sprinkle with cracked black pepper.
Chargrill the loin chops for approximately 3-4 minutes on each side and allow to rest for a few minutes before serving with the salad & natural yoghurt with a little olive oil, sea salt & finely chopped garlic stirred through.