Gourmet Bacon, Potato & Leek Soup
Published 18th May, 2020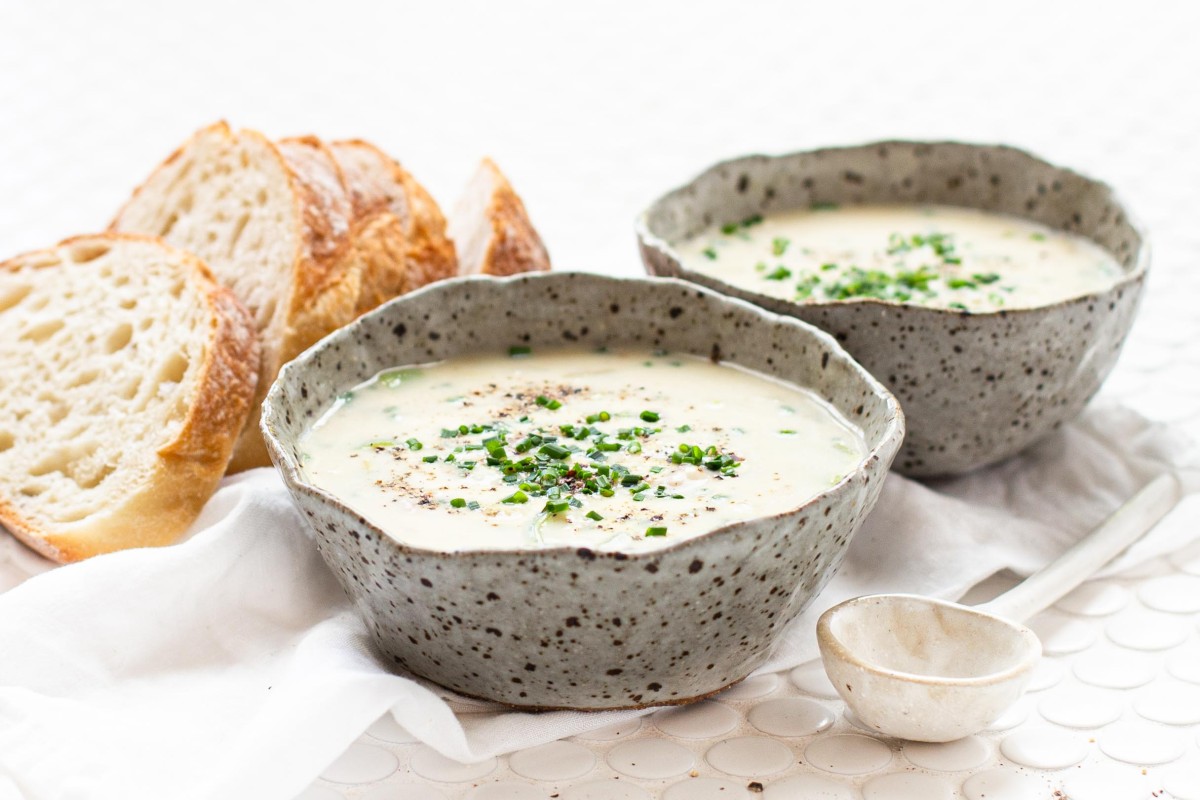 Cuisine: Australian Serves: 4
Preparation: 20 Mins Cooking: 1 Hr
Ingredients
200gm Gourmet Bacon
2 Leeks
1 Brown Onion
60gm Butter
1.5 litre Chicken Stock
1 kg Large White Potatoes
2 Cups Cream
1-2 Cups Milk
Sea Salt
White Pepper
Chives, to serve
Emmental Cheese, grated, to serve
Method
Peel the white potatoes and cut into 3 centimetre dice, place in a large saucepan with the chicken stock and bring to the boil, reduce heat to a simmer and allow to cook until the potatoes are very tender.
While the potatoes are cooking prepare the leeks, Gourmet bacon & onion. Wash the leeks and cut in half length ways and then cut into slices half a centimetre thick, wash well and drain in a colander. Cut the gourmet bacon into one centimetre cubes and finely dice the brown onion.
In a large frypan over a medium heat melt the butter and add the onions and bacon, cook for a few minutes and then add the leeks. Continue cooking gently until all of the ingredients have softened but not coloured. Remove from the heat and set aside.
Once the potatoes are cooked strain off the stock, reserve the stock. Mash the potatoes well with a potato masher, then gently incorporate the stock back into the mashed potato. Add the cream and some of the milk, adjust the thickness of the soup with the remaining milk or a little more chicken stock if required.
Add the cooked bacon, leek and onion mixture to the soup and stir through, return to the heat and gently bring to a simmer. Taste and season with sea salt and white pepper.
Serve in bowls, garnish with grated Emmental cheese and sprinkle with chopped chives.