French Pate on Toast with Caramelised Onion Relish
Published 21st December, 2021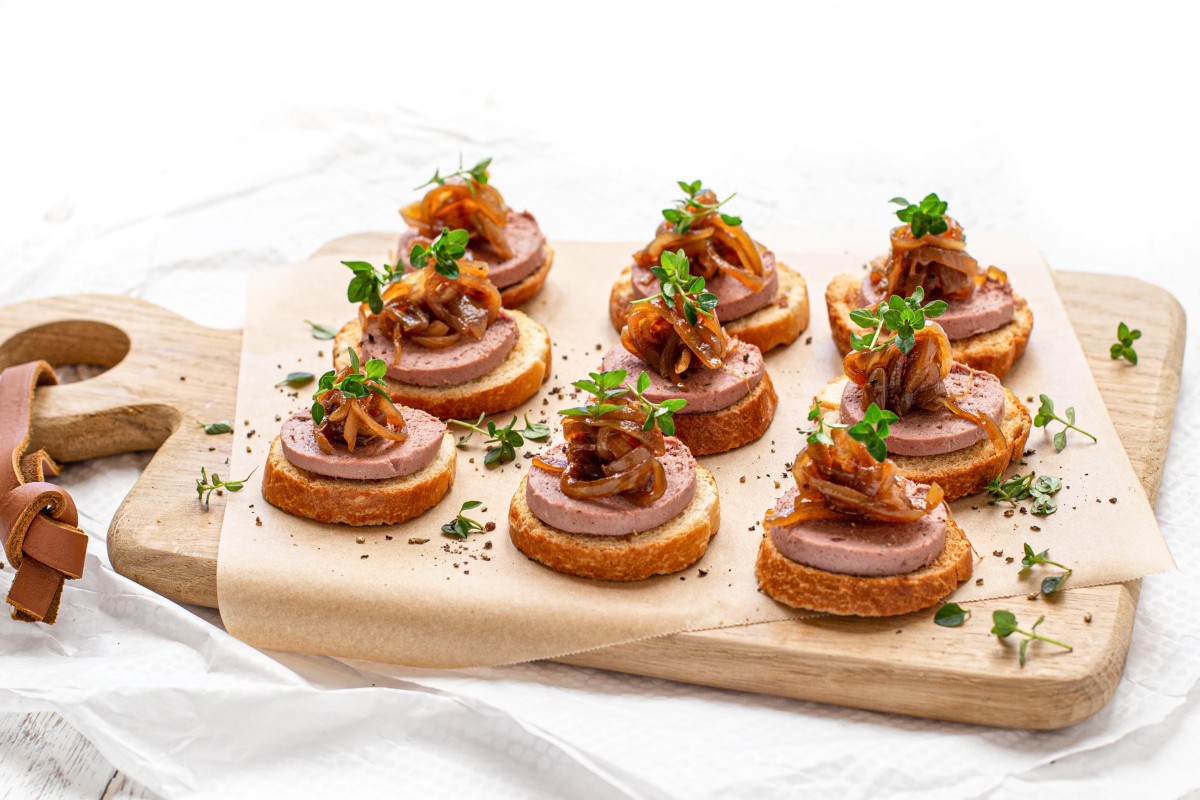 Cuisine: French Serves: 4
Preparation: 30 Mins Cooking: 20 Mins
Ingredients
1 French Baguette
200 gm French Pate
Thyme Leaves, to serve
Black Pepper, to serve
Caramelised Onion Relish
1 kg Brown onions, sliced
2 tbls Olive Oil
⅓ cup Brown Sugar
⅓ cup Balsamic Vinegar
1 tsp Sea Salt
Black Pepper, cracked
Method
To prepare the caramelised onion relish, heat the Olive Oil in a heavy based pot over medium heat, add the onions & cook for 10-15 mins, stirring frequently until the onion is soft.
Reduce the heat to low, add the sugar & balsamic vinegar, season with sea salt & pepper & cook for 15 mins or until the onions are caramelised & the sauce thick. Store in sterilised jars.
Preheat oven to 180℃
Slice the baguette into thin slices, arrange the slices on trays lined with baking paper and place into the oven. Allow to cook until golden and crisp.
To assemble, remove the pate from the wrapper, with a warm knife cut thin slices and place on the toasts. Top each slice of pate with the caramelised onion jam, sprinkle over the thyme leaves and grind over some black pepper.