Diced Pork Spicy Indian Madras Curry
Published 7th April, 2020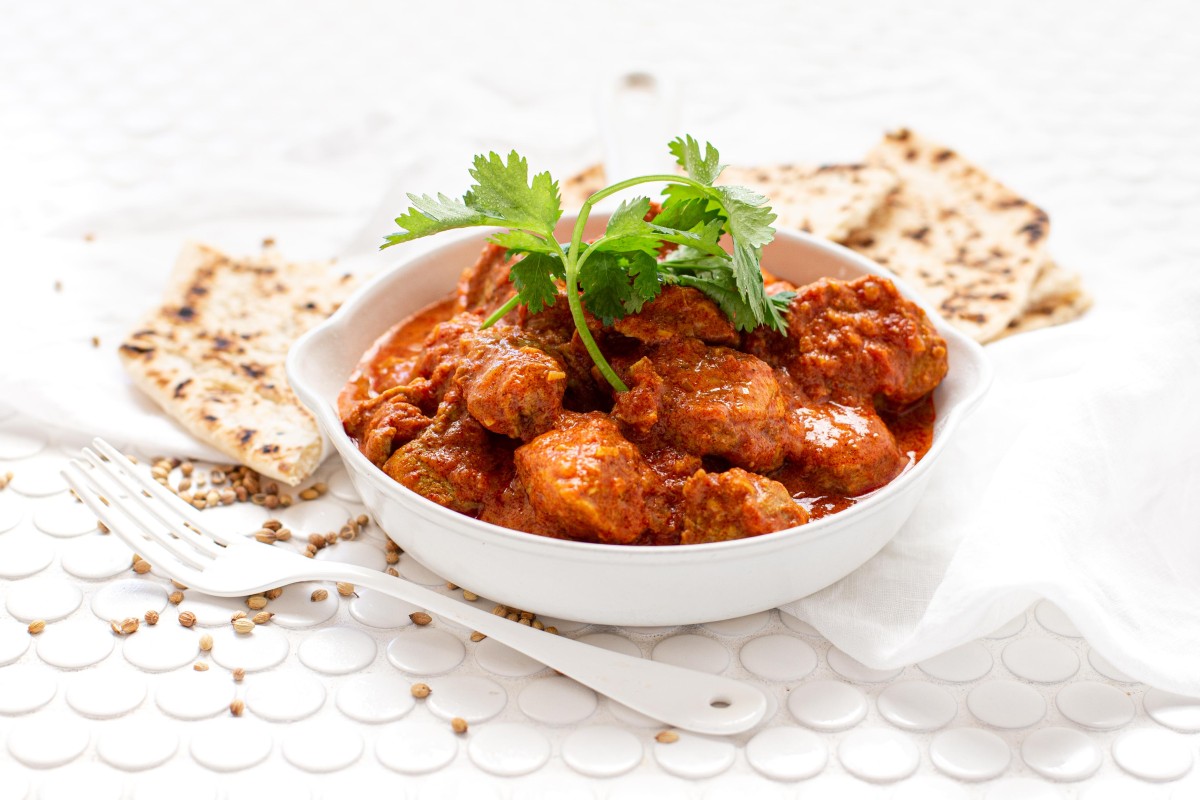 Cuisine: Indian Serves: 4
Preparation: 25 Mins Cooking: 2 Hrs
Ingredients
650 gm Diced Pork
1 Brown Onion
2 Cloves Garlic
2 tbls Ginger
2 tbls Plain Flour
2 tbls Vegetable Oil
1 (500gm) Relish the Barossa 'Spicy Indian Madras' Sauce
300 ml Chicken Stock
¾ Cup Coconut Cream
Method
Peel and finely chop the onion, garlic and ginger. Dust the diced pork with the plain flour and shake off any excess.
Heat a large, heavy based saucepan over a medium heat, add the vegetable oil & sauté the diced pork in batches until browned on all sides, set meat aside.
Add the chopped onion, garlic and ginger to the pan and sauté until soft and fragrant, add the 'Spicy Indian Madras' and cook for a few minutes. Stir in the chicken stock, return the pork to the saucepan & allow to come to a simmer, place the lid on & allow to gently simmer for two hours, stirring occasionally.
Stir through the coconut cream and serve with naan, steamed rice and fresh coriander.