Spicy; Honey & Soy Baked Chicken Wings
Published 1st January, 2019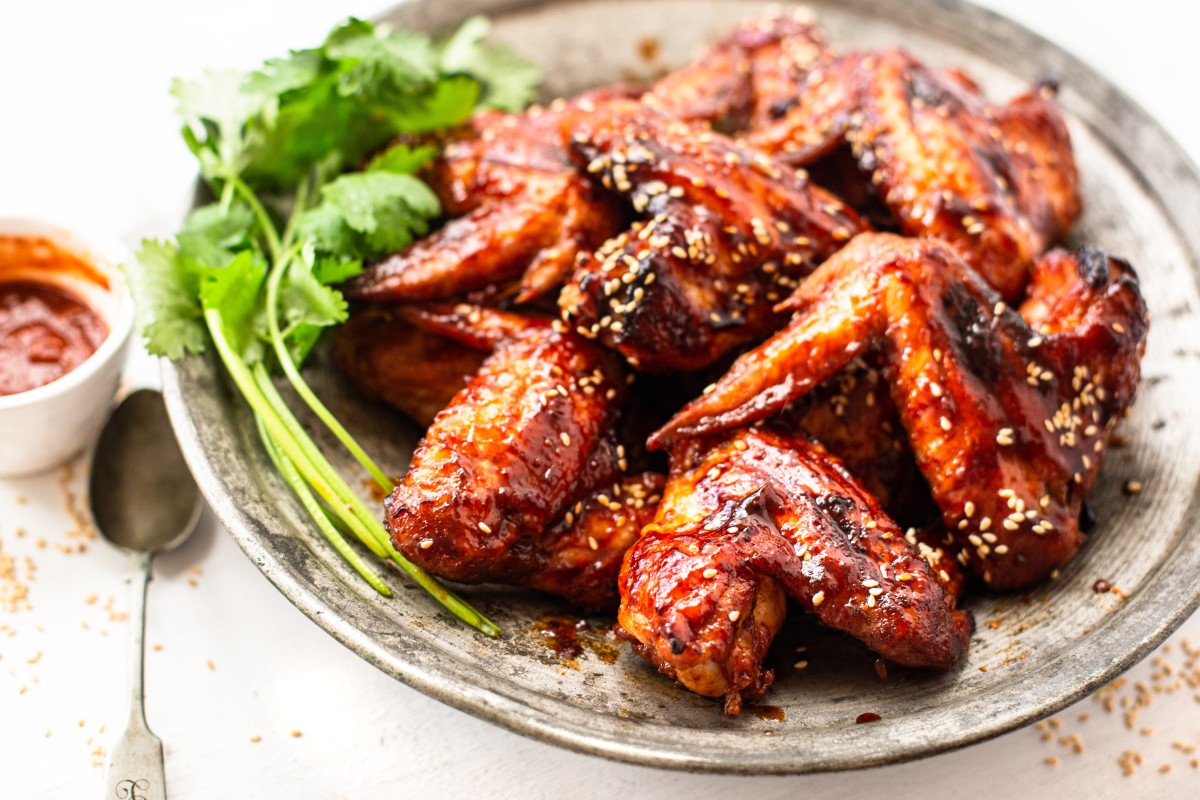 Cuisine: Australian / Asian / Indonesian Serves: 4
Preparation: 20 Mins Cooking: 40 Mins
Ingredients
1kg Barossa Fine Foods Free Range Chicken Wings
⅓ Cup Honey
4 tbls Ketjap Manis (sweet soy)
2 tbls Sriracha Sauce
1 tsp Ground Coriander
2 Cloves Garlic, minced
Pinch of Sea Salt
¼ Bunch Coriander
2 tsp Toasted Sesame Seeds
Method
Preheat oven to 180℃ & line two baking trays with baking paper.
In a large bowl whisk together honey, ketjap manis, sriracha sauce, ground coriander, garlic & pinch of salt.
Reserve a ¼ cup of the marinade.
Toss the chicken wings in the marinade, ensuring that they are well coated, cover & place in the fridge for 30 minutes.
Place chicken wings in a single layer on the trays and bake in the oven for 30-35 minutes basting with the reserved marinade every 10 minutes.
Serve with chopped coriander, extra sriracha sauce, sour cream & sprinkle with the toasted sesame seeds.