Spiced Honey & Orange Glazed Ham
Published 19th November, 2019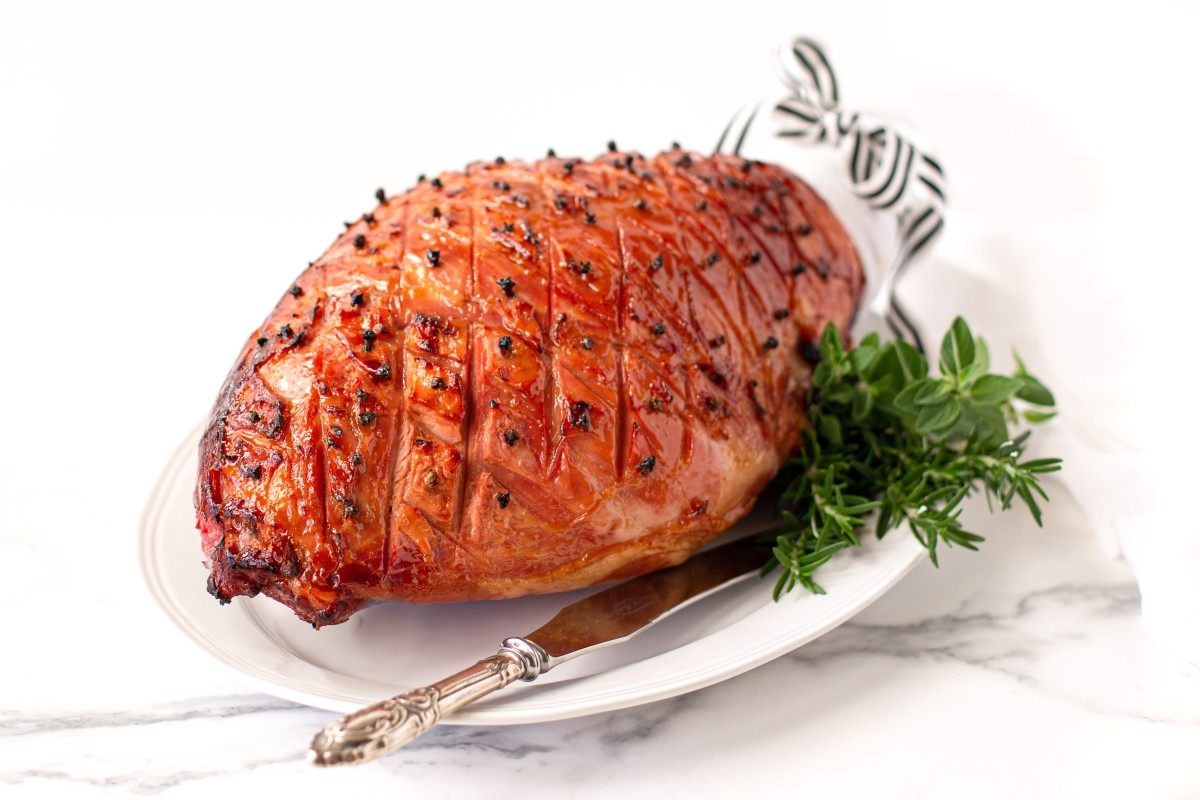 Cuisine: Australian
Preparation: Cooking: 40 Mins
Ingredients
1 x 7-8 kg Whole Ham on Bone
Cloves
¾ Cup Orange Juice
½ tsp Nutmeg
1 cup Honey
1 cup Marmalade
¼ cup Grand Marnier
Method
Preheat oven to 190℃.
Using a small sharp knife, remove the rind to expose the fat. Score the fat in a diamond pattern, being careful not to cut into the ham. Stud the the ham with the cloves.
Combine the orange juice, nutmeg, honey, marmalade & Grand Marnier in a saucepan over a medium heat, bring to the boil, reduce heat & simmer till the glaze has reduced by half.
Place ham on a wire rack in a baking dish lining with baking paper & cover hock with foil. Glaze ham & place in oven for approx 30-40 minutes basting at regular intervals till ham is golden & caramelised.