Soy & Ginger Pork Stir Fry with Noodles
Published 3rd November, 2021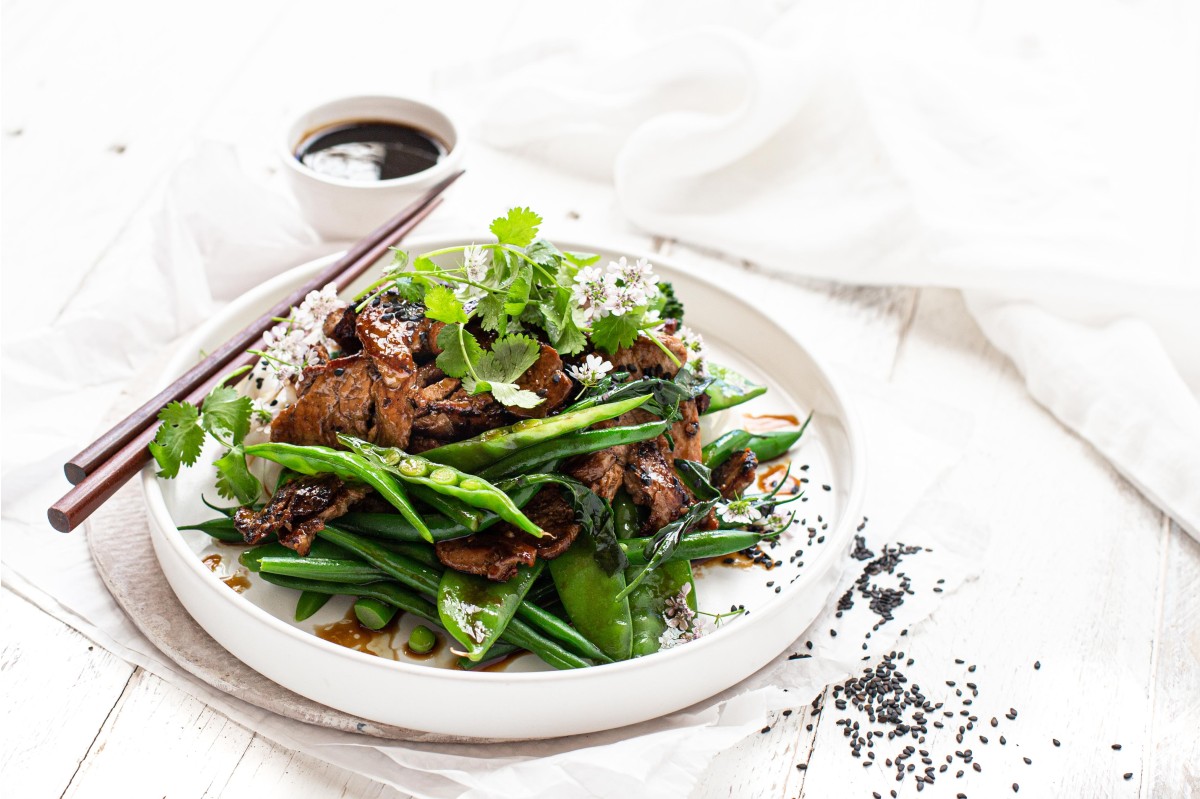 Serves: 4
Preparation: 20 Mins Cooking: 15 Mins
Ingredients
2 or 800gm Barossa Fine Foods Pork fillet
4 tbls Ketjap Manis (sweet, dark soy)
3 tbls Soy
1 Small Knob of Ginger, finely grated
3 Cloves Garlic, finely chopped
2 tbls Sesame Oil
2 tsp Vegetable Oil
1 Bunch Broccolini
200 gm Snow Peas
200gm Green Beans
1 (500gm) Packet Rice Stick Noodles
Toasted Black Sesame Seeds
½ Bunch Coriander
Method
In a small bowl combine the ketjap manis, ginger, garlic and sesame oil. Trim the sinew from the top of the pork fillet with a sharp knife and cut into thin strips, combine with the marinade, toss well to coat and marinate in the soy mixture for 30 minutes.
While the pork is marinating, prepare the vegetables. Slice the green beens and snow peas in halves diagonally and cut the broccolini into florets.
To Prepare the noodles, in a large saucepan of boiling water cook for 6-8 minutes (or follow the cooking instructions on the packet) Drain well.
Heat the vegetable oil in a wok over a high heat, stir fry the pork strips for a few minutes, add the vegetables. Stir fry for a further few minutes until the vegetables are cooked through. Add the 3 tbls of soy and toss well.
Serve on top of the noodles, sprinkle with toasted black sesame seeds and fresh coriander leaves.
Cook's Tip
May be served with steamed rice as an alternative to noodles