South Australian Oysters Mignonette with Chorizo Crumb
Published 8th December, 2021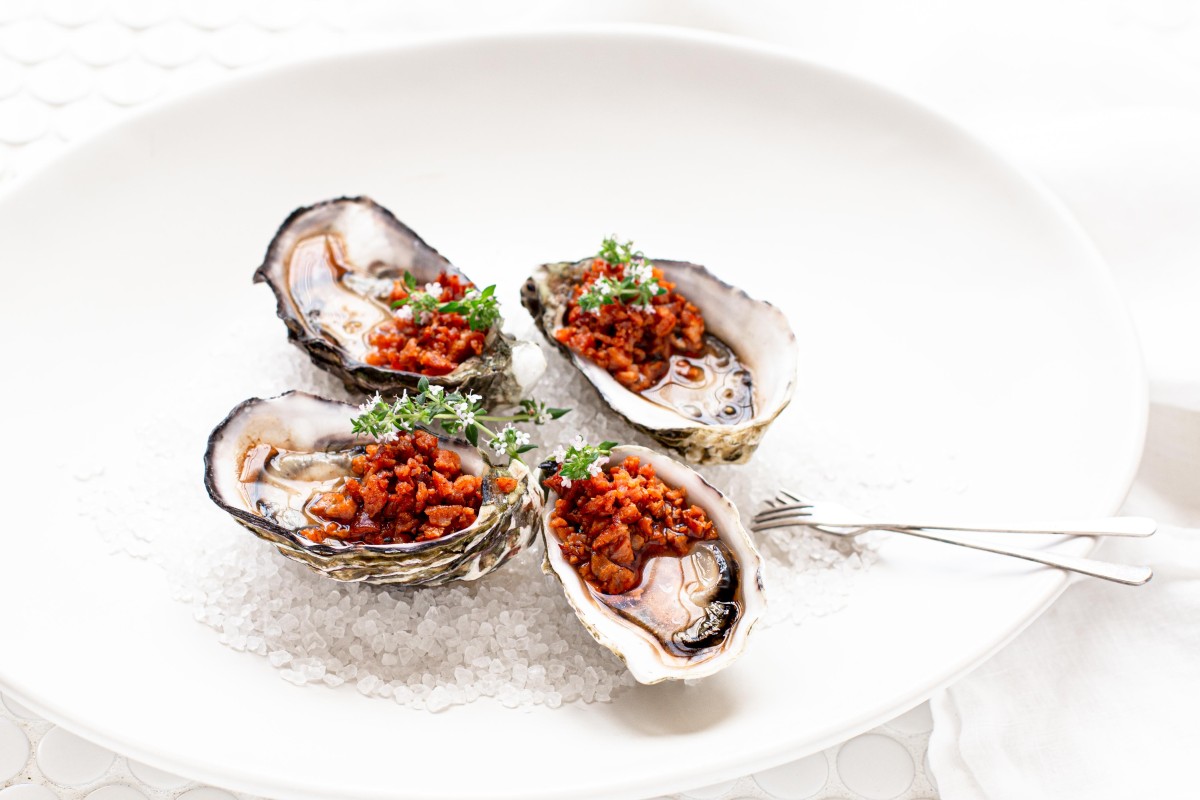 Cuisine: Australian Serves: 4
Preparation: 20 Mins Cooking: 10 Mins
Ingredients
24 Shucked South Australian Oysters
1 Barossa Fine Foods Chorizo
1 tsp Olive Oil
100 ml Red Wine Vinegar
½ tsp Freshly cracked Black Pepper
2 Red Eschalot
Rock Salt
Fresh Thyme
Method
Gently remove the skin from the chorizo, cut into pieces. Place in the bowl of a small food processor and pulse until the chorizo is roughly chopped into small pieces.
Heat a frypan over a medium heat, add the olive oil and chorizo, stirring regularly with a wooden spoon, fry until golden and crispy.
In a small bowl, combine the red wine vinegar and cracked black pepper. Peel and very finely chop the eschalot, add to the red wine vinegar and pepper mix.
Place some rock salt onto a serving platter then carefully arrange the shucked oysters on top of the salt, spoon a little of the mignonette dressing over each oyster, top with the fried chorizo crumb, garnish with the fresh thyme and serve with the remaining dressing.