Smoked Chorizo, Thyme & Potato Bake
Published 16th July, 2020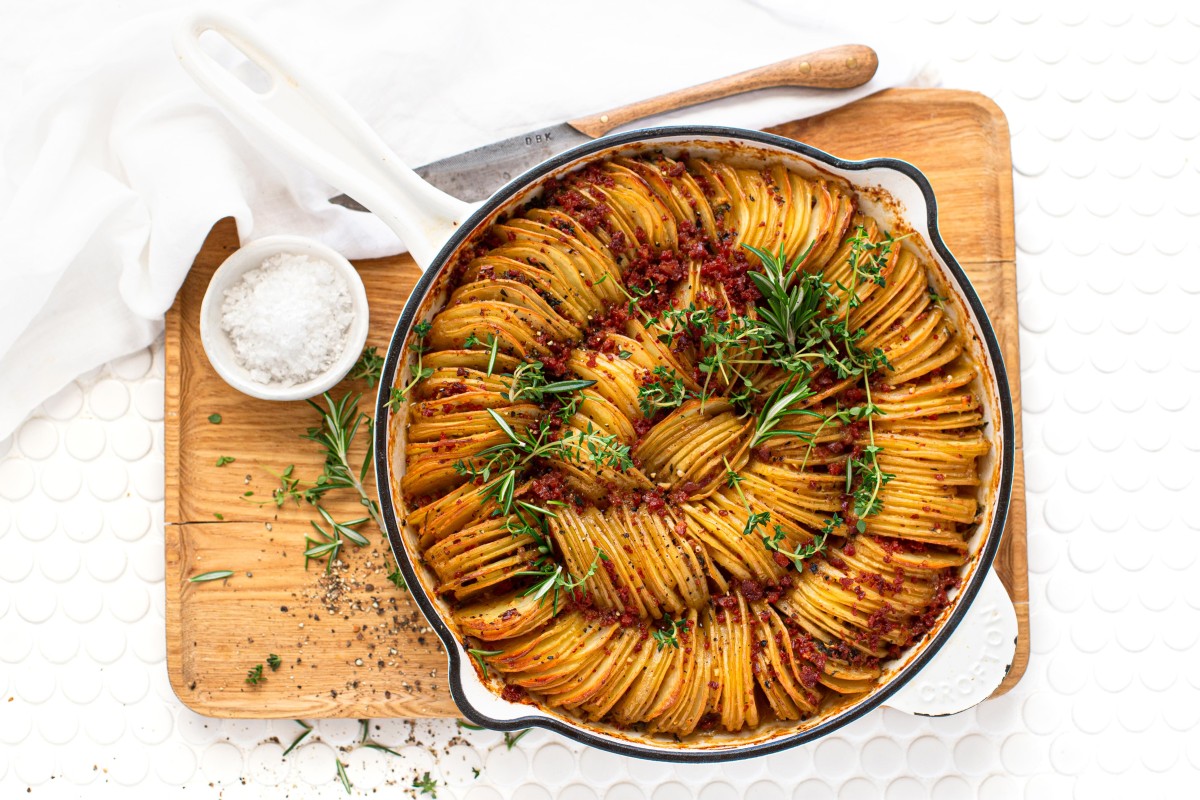 Cuisine: Australian Serves: 4
Preparation: 30 Mins Cooking: 1 Hr 30 Mins
Ingredients
1 kg White Potatoes
3 Cloves Garlic, finely chopped
2 tbls Thyme Leaves, finely chopped
1 tbls Rosemary Leaves, finely chopped
1 Barossa Fine Foods Chorizo
150 gm Butter, melted
Sea Salt
Black Pepper
1 Cup Chicken Stock
Extra Herbs, to serve
Method
Preheat oven to 180℃
Cut the smoked chorizo sausage into pieces, process in a food processor until finely chopped.
In a large bowl place the melted butter, chorizo crumb, garlic, thyme and rosemary, mix well to combine, season with sea salt & black pepper.
Thinly slice the potatoes and add to the melted butter mixture, toss well to coat the potatoes.
Layer the potatoes in a heavy based casserole dish or cast iron pan, add any leftover butter mix to the pan. Once all of the potatoes are in the dish pour over the chicken stock.
Bake in the oven for 1-1½ hours or until the potatoes are golden and cooked through. Rest for 5 minutes before serving. Sprinkle with the extra fresh herbs.