San Choy Bau
Published 22nd June, 2021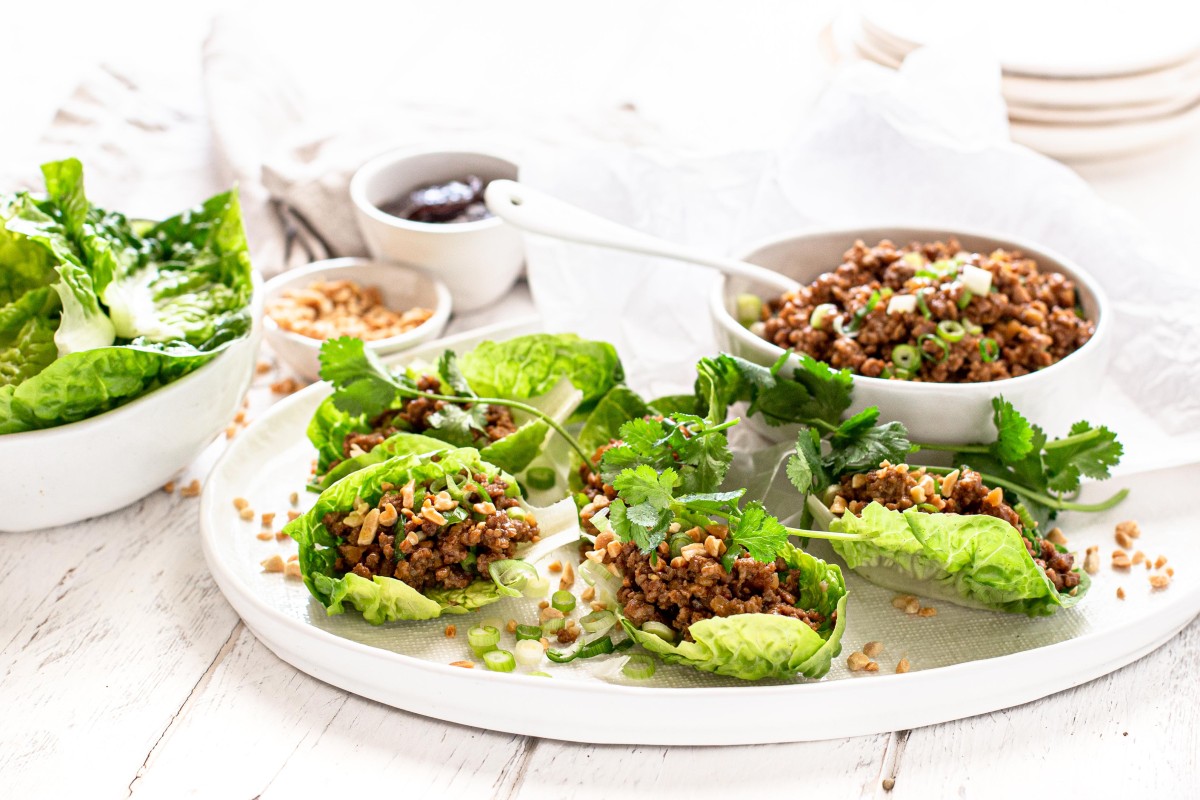 Cuisine: Asian Serves: 4
Preparation: 20 Mins Cooking: 10 Mins
Ingredients
500gm Pork Mince
1 tbls peanut oil
4 cloves garlic, finely chopped
2 cm piece ginger, finely chopped
2 tbls Oyster sauce
2 tbls kecap manis, extra to serve
1 tsp sesame oil
150gm (tinned) water chestnuts, finely chopped
1 lime, juiced
3 shallots, finely sliced
¼ cup coriander leaves, finely chopped
¼ cup roasted peanuts nuts, chopped, to serve
Extra Coriander, to serve
2 Baby Cos Lettuce
Method
Separate and wash lettuce leaves thoroughly, drain, keep in the fridge until required, this will keep the leaves crisp.
Heat a wok or large frypan over high heat, add peanut oil, sauté the garlic and ginger for a minute or two until they are soft and fragrant. Add the pork mince and stir fry until the pork mince is cooked and golden brown, using a wooden spoon to seperate as it cooks.
Once the pork has browned stir in the water chestnuts, sesame oil, oyster sauce and kecap manis, cook for a further 2-3 minutes. Remove the pan from the heat and add the lime juice, chopped coriander and spring onions, mix through well.
Serve on a platter with the lettuce leaf cups, extra coriander, roasted peanuts and extra kecap manis, for guests to help themselves or spoon the pork mixture into the lettuce leaves, garnish with chopped peanuts and coriander.
Cook's Tip
Kecap Manis is a sweet soy, available in Asian Grocers and supermarkets