Rump Steak with Chargrilled Asparagus, Baby Spinach & Parmesan
Published 21st July, 2021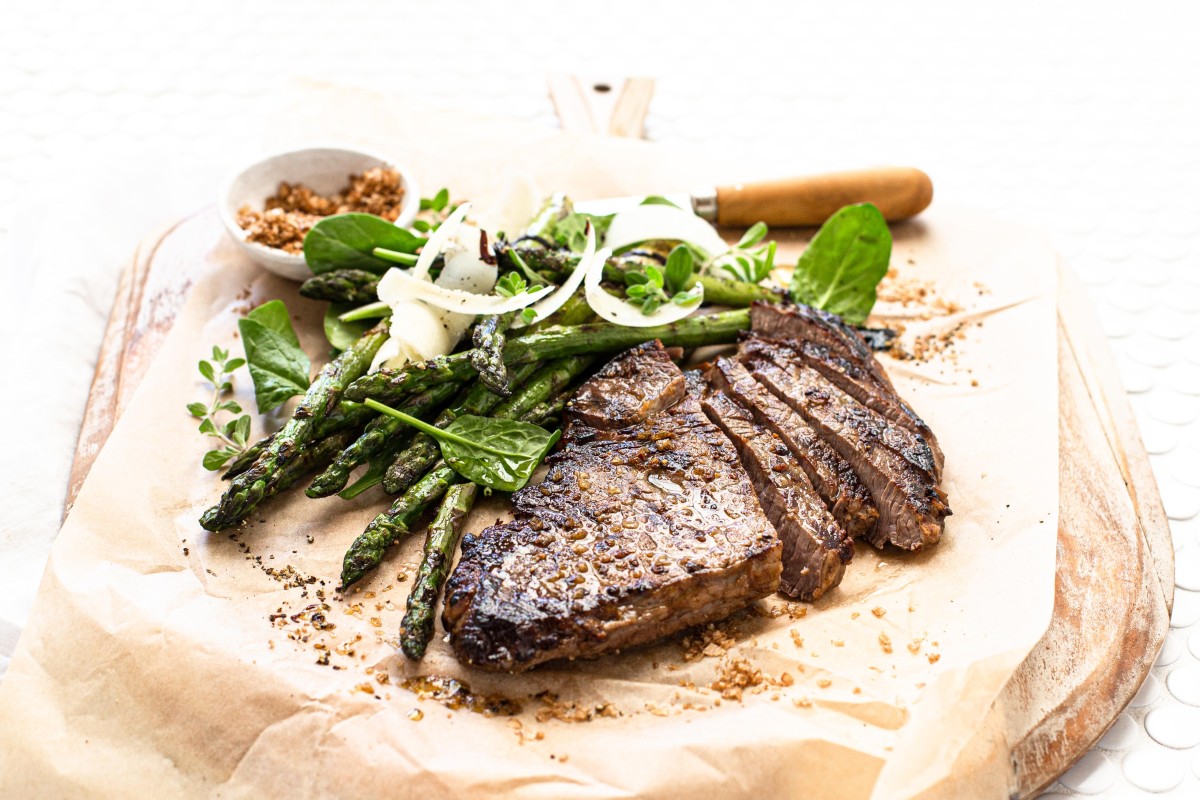 Cuisine: Australian Serves: 4
Preparation: 20 Mins Cooking: 20 Mins
Ingredients
800 gm Rump Steak
Olive Oil
Sea Salt
Black pepper
2 bunches Asparagus, washed & trimmed
3 cups Baby Spinach Leaves
½ cup Shaved Parmesan
Balsamic Glaze
Fresh Marjoram
Olsson's Red Gum Smoked Salt
Method
Remove the rump steak from the fridge and allow to come to room temperature before cooking to ensure even cooking
Heat a barbecue grill plate or a heavy based pan over high heat. Season the rump steak with sea salt and black pepper, drizzle with a little olive oil.
Place the Rump on the hot grill plate, allow the meat to caramelise on one side (approximately 3-4 minutes before turning) Cook the other side for a further 3-4 minutes. Allow to rest for 10 minutes before serving.
While the rump steak is cooking, toss the asparagus spears in a little olive oil and sea salt and cook on the grill plate until tender. Combine asparagus with the baby spinach, top with the shaved parmesan. Sprinkle with the red gum smoked sea salt, black pepper and add a drizzle of balsamic glaze and olive oil, garnish with the fresh marjoram and serve with the rump steak.
Serve with extra Olsson's red gum smoked sea salt.