Porterhouse Steak with Mushroom Sauce & Charred Spring Onions
Published 20th July, 2020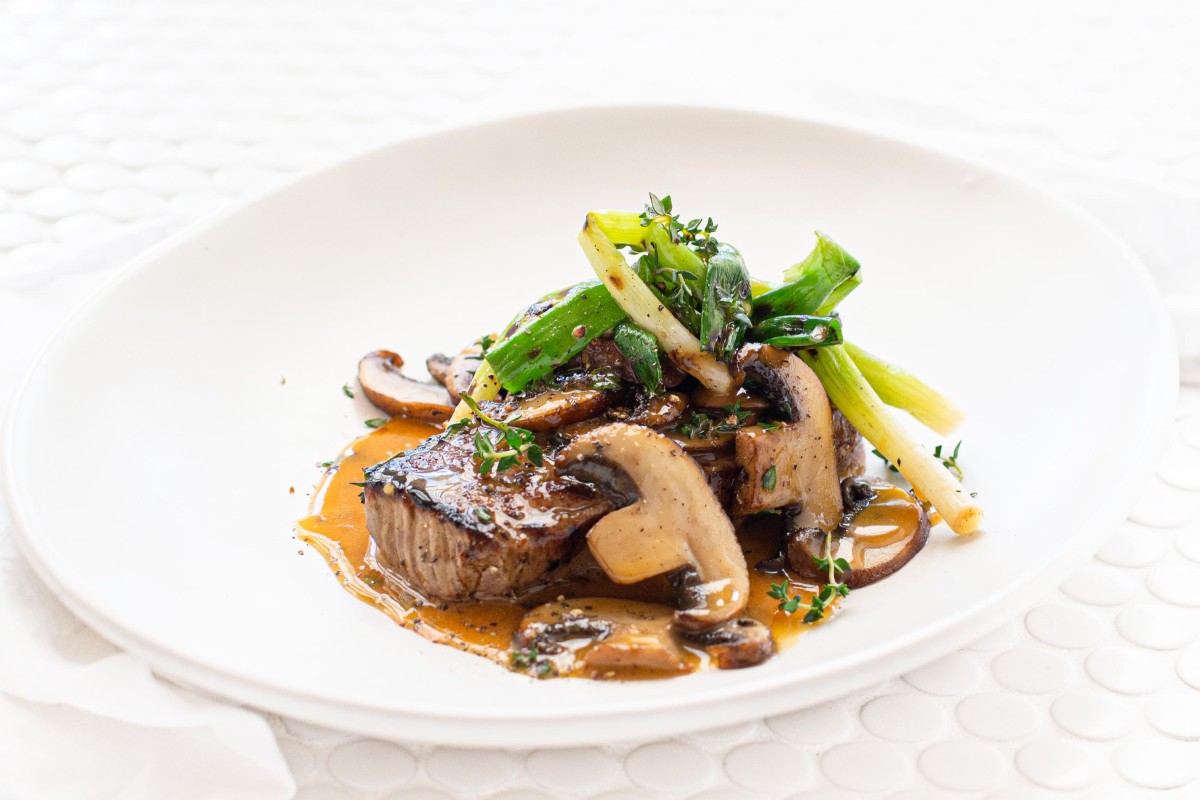 Cuisine: Australian Serves: 4
Preparation: 15 Mins Cooking: 15 Mins
Ingredients
4 Barossa Fine Foods 'Santa Gertrudis' Porterhouse Steaks
Sea Salt
Black Pepper
12 Spring Onions
Olive Oil
200 gm Swiss Brown Mushrooms, sliced
3 Cloves Garlic, finely chopped
½ Lemon
100 ml White Wine
150 gm Butter
6-8 Thyme Sprigs, chopped
Method
Season the Porterhouse steaks with sea salt & black pepper.
Heat a heavy based grill pan over a high heat or a barbecue, cook the porterhouse steaks for 3 minutes on each side (for medium rare) Remove from the pan and allow to rest for 5 minutes.
While the steak is resting prepare the onions and mushroom sauce. Drizzle the spring onions with the olive oil and cook for 3-5 minutes on each side until charred, remove from the pan or barbecue and set aside.
Reduce the heat and add 50 gm of the butter to the pan, add the garlic, sauté for a minute and then add the sliced mushrooms, sauté until the mushrooms are golden brown. Add the white wine and a squeeze of lemon, allow to reduce slightly then add the butter and thyme. Swirl the pan until all of the butter is incorporated, taste and season with sea salt and black pepper.
Serve the steaks with the mushroom sauce and top with the charred spring onions.