Pork Osso Bucco With Caper Gremolata
Published 16th July, 2019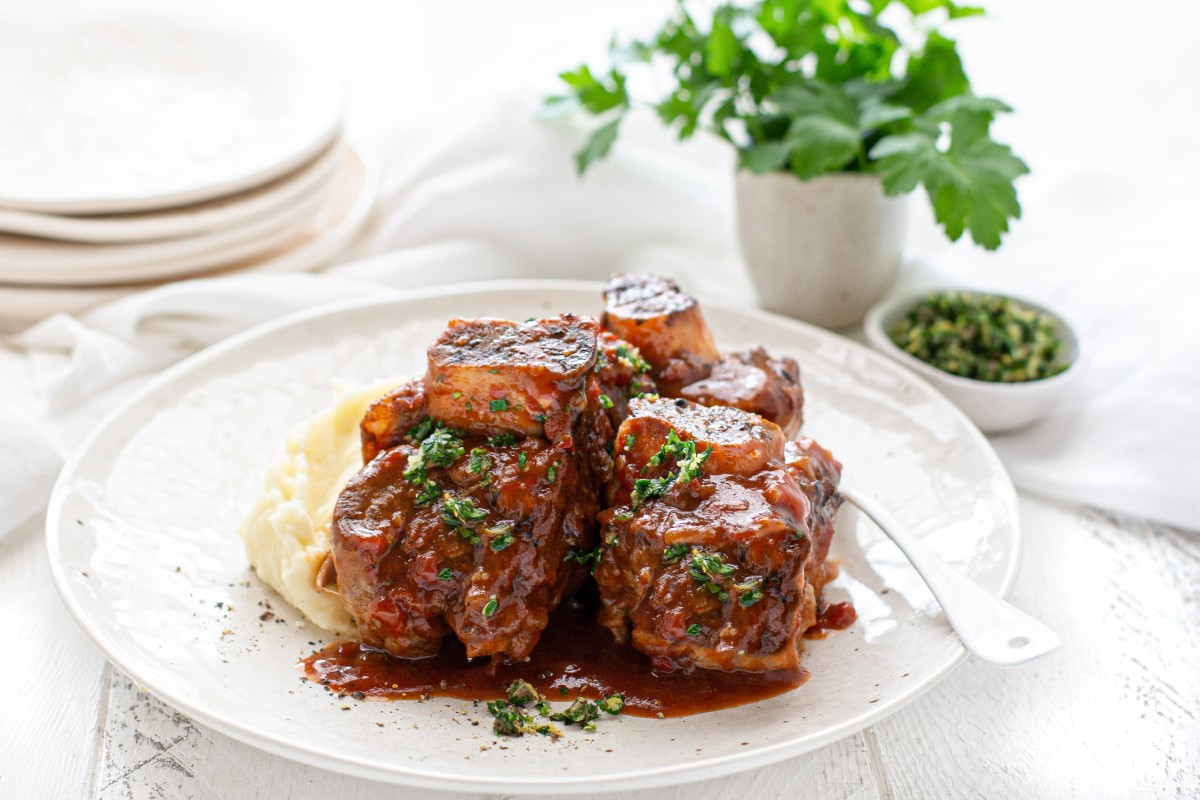 Cuisine: Italian Serves: 6
Preparation: 20 Mins Cooking: 3 Hrs
Ingredients
1.5 - 2kg Barossa Fine Foods Pork Osso Bucco
Sea Salt
Black Pepper
¼ Cup Plain Flour
2 tbls Olive Oil
50gm Butter
1 Large Brown Onion
4 Cloves Garlic
2 Carrots
2 Stalks Celery
1 Can (400gm) Chopped Tomatoes
1 Cup Rosé
2 Cups Beef Stock
6 Thyme Sprigs
Method
Preheat oven to 160℃
Season the Pork Osso Bucco with sea salt & pepper, dust with the plain flour and shake of the excess.
Heat a fry pan over a medium heat and brown the pork in the olive oil in small batches, set aside.
Finely chop the onion, garlic, carrots and celery. Add the butter to the pan and sauté until soft and starting to brown a little.
Add the Rosé, tomatoes, and beef stock and bring to a simmer.
Place the browned pork osso bucco in a large casserole dish and pour the simmering liquid over the top, cover with baking paper and then wrap with foil ensuring the pan is well sealed.
Place in the preheated oven for 3 hours, remove the foil and cook for a further 30 minutes, serve.