Pork Fillet Mignons with Streaky Bacon
Published 24th January, 2022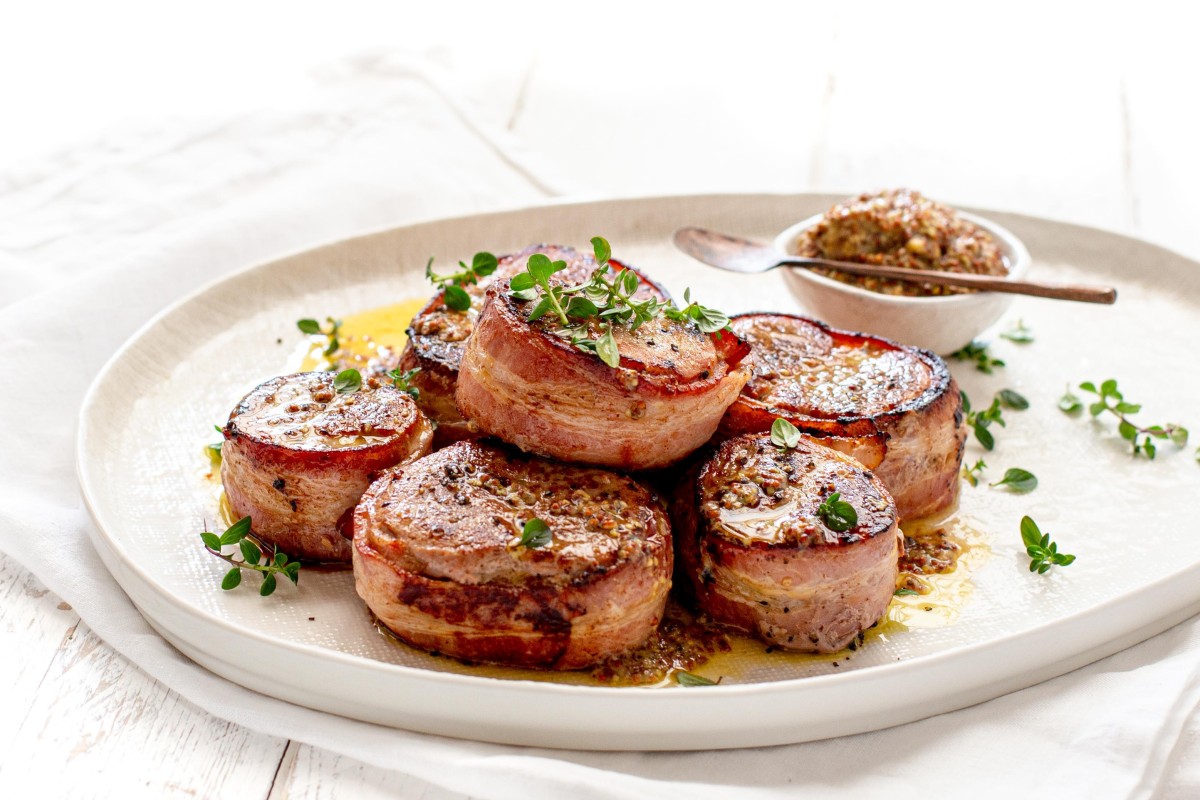 Cuisine: Australian Serves: 4
Preparation: 20 Mins Cooking: 20 Mins
Ingredients
2 Pork Fillets
12 Slices Streaky Bacon, sliced thin
Sea Salt
Black Pepper
Vegetable Oil
2 tbls Seeded Mustard, extra to serve
60 ml White Wine
80 gm Butter
Fresh Thyme Leaves
Method
To prepare the pork fillet, trim the sinew from the top of the pork fillet, cut the pork fillet into 3-4 portions depending on the size of the pork fillet (we've cut ours into 6 cm portions, you will need two medallions per person) Butterfly each of these portions, remove the rind from the streaky bacon, wrap the bacon around each portion and secure with a toothpick. Season with sea salt and cracked black pepper and drizzle with vegetable oil.
Heat a large frying pan over a medium heat. Place the Pork Mignons into the pan and cook for 4-5 minutes on the first side. Turn and cook for a further 4-5 minutes or until cooked through. Remove from the pan and keep warm.
Add the white wine to the pan, allow to simmer, add the seeded mustard and butter. Allow to come to a simmer while gently stirring, season with sea salt and black pepper.
Serve the pork mignons with the sauce and sprinkle with the thyme leaves. Serve with the extra seeded mustard.
Cook's Tip
Serve the pork mignons with an apple slaw.