Pork Cutlets With Cherry & Thyme Sauce
Published 1st January, 2019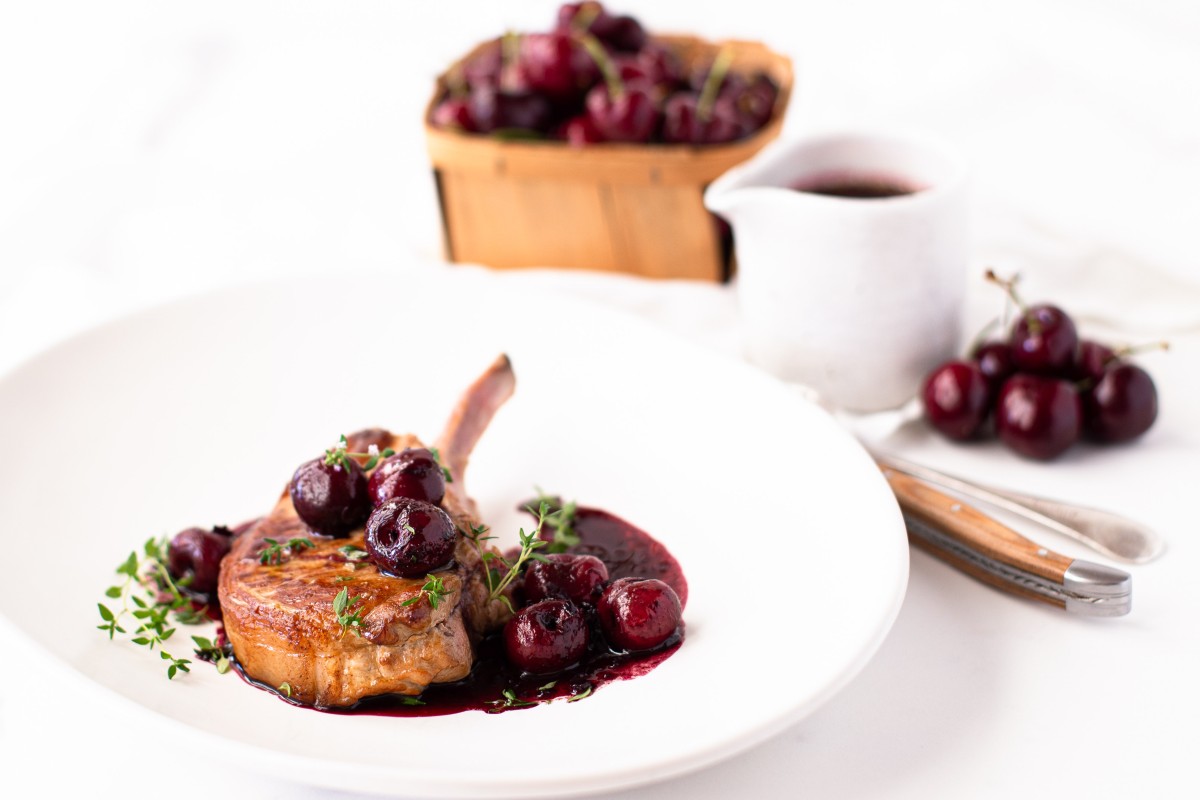 Cuisine: Australian / European Serves: 2
Preparation: 40 Mins Cooking: 30 Mins
Ingredients
2 Barossa Fine Foods Pork Cutlets
1 tbls Olive Oil
Sea salt & Freshly ground black pepper
Sauce
1 tsp Olive Oil
2 Eschalots, finely chopped
1 clove Garlic, finely chopped
4 Sprigs Thyme + extra for garnish
1 cup Cherries, pitted
1 ½ cups Red Wine
1 tbls Balsamic Vinegar
1 tbls Raw Sugar
2 tbls Butter, cold
Method
Preheat BBQ or grill pan, season Pork Cutlets with sea salt, pepper & a drizzle of olive oil.
Cook Pork cutlets over a medium heat for five minutes on one side, turn & cook for a further 4 minutes on the other side, remove from heat and allow to rest for 2 minutes before serving.
To make the sauce, in a small saucepan sauté the eschalots, garlic and the thyme sprigs in the olive oil till transparent, add the red wine, balsamic vinegar & sugar.
Allow to simmer gently until the sauce has reduced by half.
Remove the thyme sprigs & add the cherries, add the butter and gently whisk until the butter has melted.
Serve the Pork cutlets on plates & top with the sauce, garnish with the extra fresh thyme leaves, serve with a rocket salad.