Pork & Parmesan Meatballs in Tomato Sauce
Published 10th December, 2021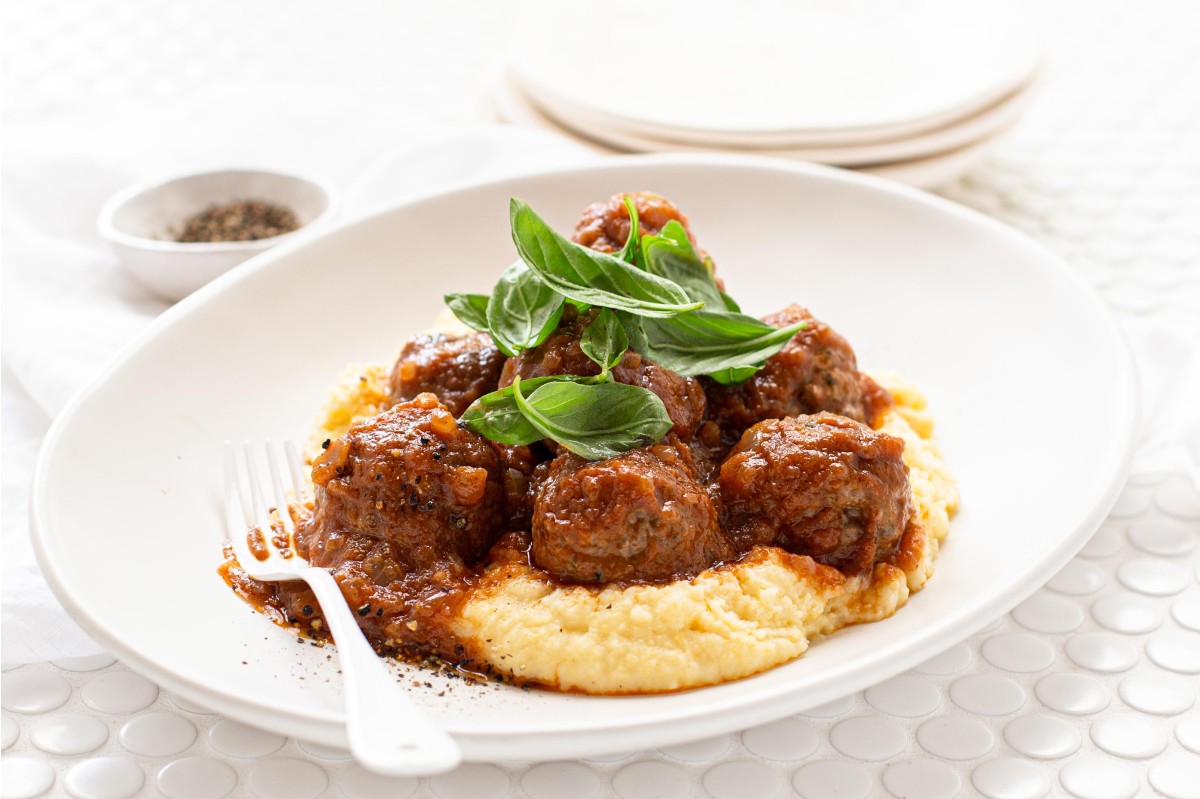 Cuisine: Italian Serves: 4
Preparation: 30 Mins Cooking: 30 Mins
Ingredients
1 kg Pork Mince
1 tbls Butter
1 Brown Onion, finely chopped
2 Cloves Garlic, minced
½ Cup Parmesan, grated
1 Egg
½ Cup Gluten Free Bread Crumbs
¼ Cup Italian Parsley, finely chopped
1 tbls Majoram, finely chopped
1 tbls Thyme leaves
Sea Salt & Black Pepper
Olive Oil
Tomato Sauce
½ Brown Onion, finely chopped
2 Cloves Garlic, finely chopped
2 (400 gm) cans chopped tomatoes
1 cup Dry Rosé
1 tsp sugar
Sea Salt
Black Pepper
Method
To make the meatballs, in a fry pan over a low heat cook the onions and garlic in the butter until soft, remove from pan and allow to cool.
In a large bowl place the beef mince, parmesan, the cooked onions and garlic, egg, bread crumbs, parsley, marjoram, and thyme. Season with sea salt and ground black pepper. Mix well until all ingredients are well combined.
Roll mixture into large 'golf ball' sized meatballs, in a large frypan over a medium heat cook in small batches in olive oil until browned on all sides. Place meatballs in a single layer into a baking dish.
To make the sauce, use the same pan, add the onion and garlic and fry over a medium heat until soft. Add the tomatoes, wine and sugar, reduce heat, simmer until the sauce has thickened a little, taste, season with sea salt and pepper.
Pour the sauce over the meat balls and bake in the oven for 10-15 minutes at 180℃.
Serve with soft polenta and garnish with fresh basil leaves.