Pistachio & Parsley Pesto
Published 11th March, 2020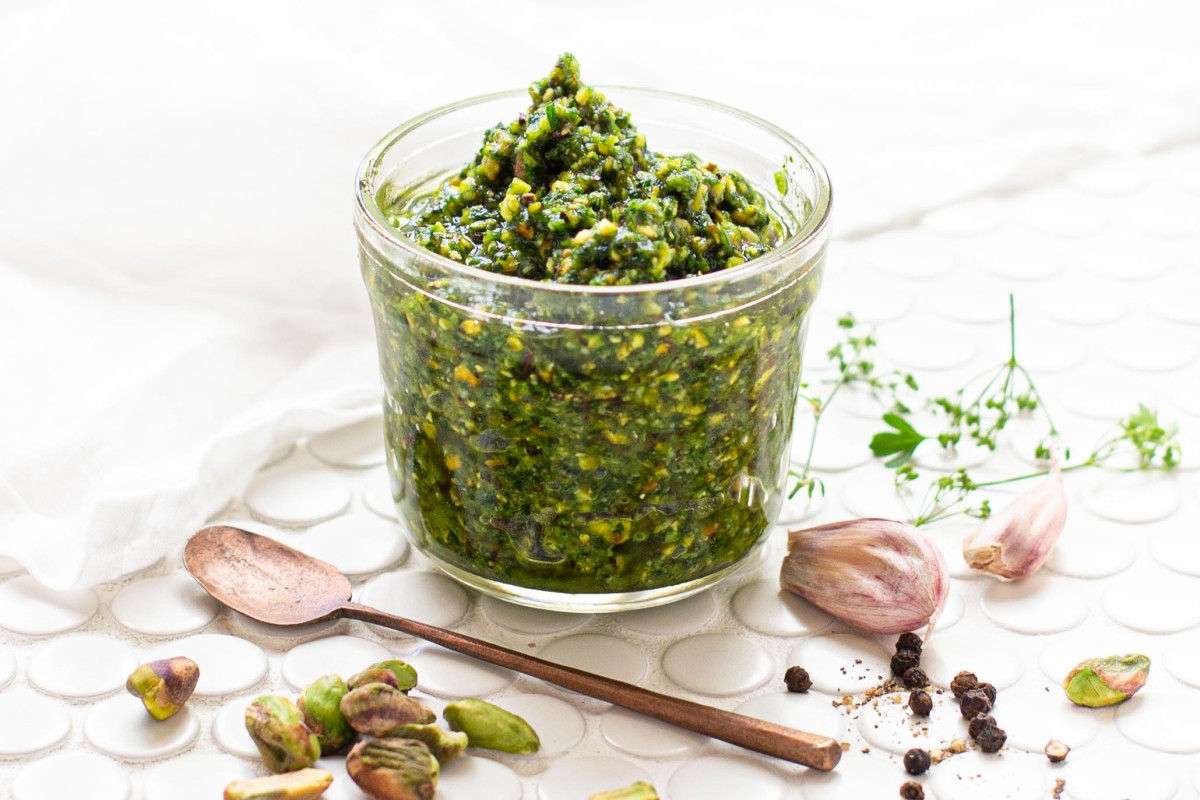 Cuisine: Italian Serves: 4
Preparation: 15 Mins
Ingredients
30gm Parmesan, grated
½ Cup Pistachios
2 Cloves Garlic
Sea Salt
Black Pepper
1 ½ Cups Olive Oil Flat Leaf Parsley, roughly chopped
½ Cup Olive Oil
Method
In the bowl of a food processor, process the parmesan, pistachios, garlic & flat leaf parsley until everything is finely chopped. With the motor running drizzle in the olive oil until well combined. Season with sea salt & black pepper.
Store in the fridge in a sterilised jar.
COOK'S TIP
This pesto will keep in the refrigerator for 10 days.
Serve with barbecued meat, chicken or grilled fish.