Oven Baked Chicken Chops with Chorizo, Fennel & Potato
Published 21st July, 2021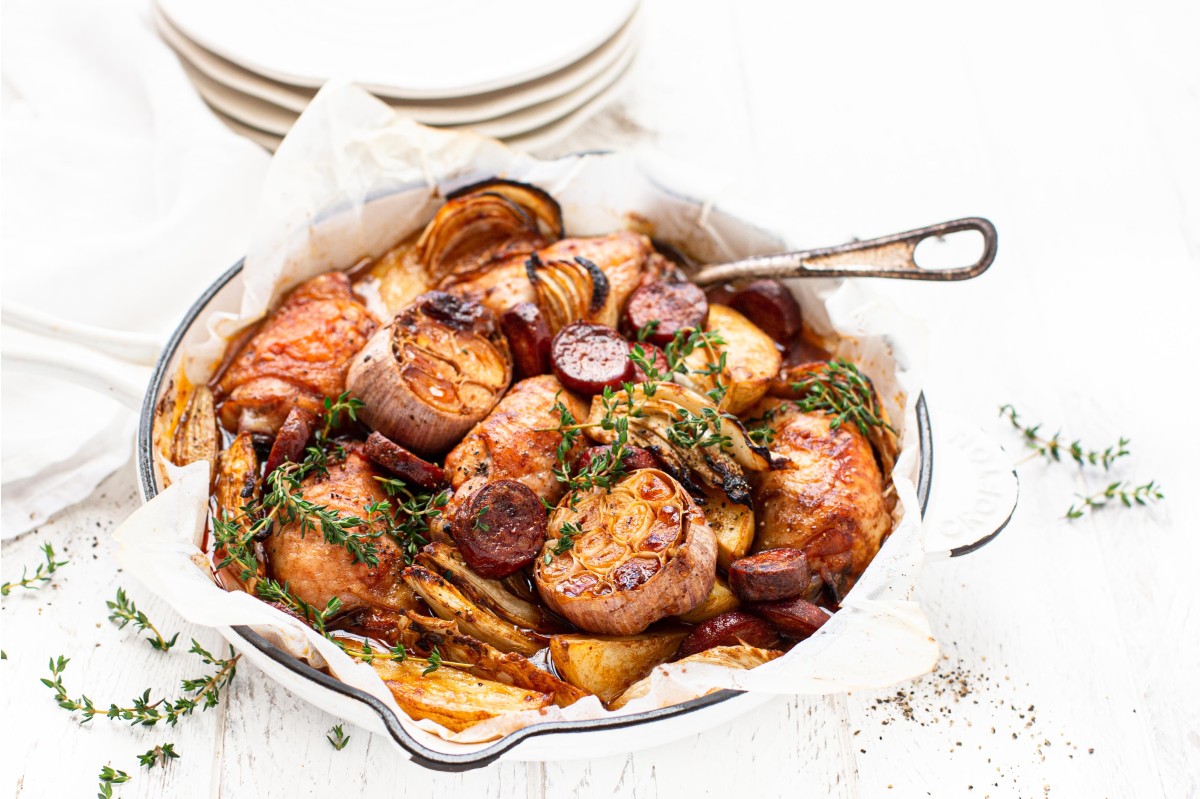 Cuisine: Australian Serves: 4
Preparation: 10 Mins Cooking: 1 Hr 30 Mins
Ingredients
6-8 Chicken chops (skin on, bone in)
1 Barossa Fine Foods Chorizo
3 Potatoes, medium sized
1 Brown Onion
1 Fennel bulb
3 sprigs fresh Oregano
2 small Garlic bulbs
6 Sprigs Thyme
3 tbls Olive oil
½ tsp Sea salt
2 tsp Smoked Paprika
Cracked black pepper
Method
Preheat oven to 180℃ and line a heavy based baking pan with baking paper.
Cut the potatoes into quarters, the fennel bulb & the onion into eighths. Slice chorizo into thick slices, and cut the garlic bulbs into halves.
Place all of the ingredients, including the chicken into a large bowl, add the olive oil and smoked paprika. Toss to coat all ingredients, season with cracked black pepper and sea salt.
Evenly place the Chicken (skin side up) potatoes, fennel, chorizo and thyme sprigs into the lined baking tray. Bake in the oven for one hour and fifteen minutes, or until the chicken thighs and potatoes are cooked through. Baste occasionally.
Cook's Tip
Serve with steamed green vegetables or a green salad.