Milk Braised Chicken with Sage & Garlic
Published 22nd June, 2021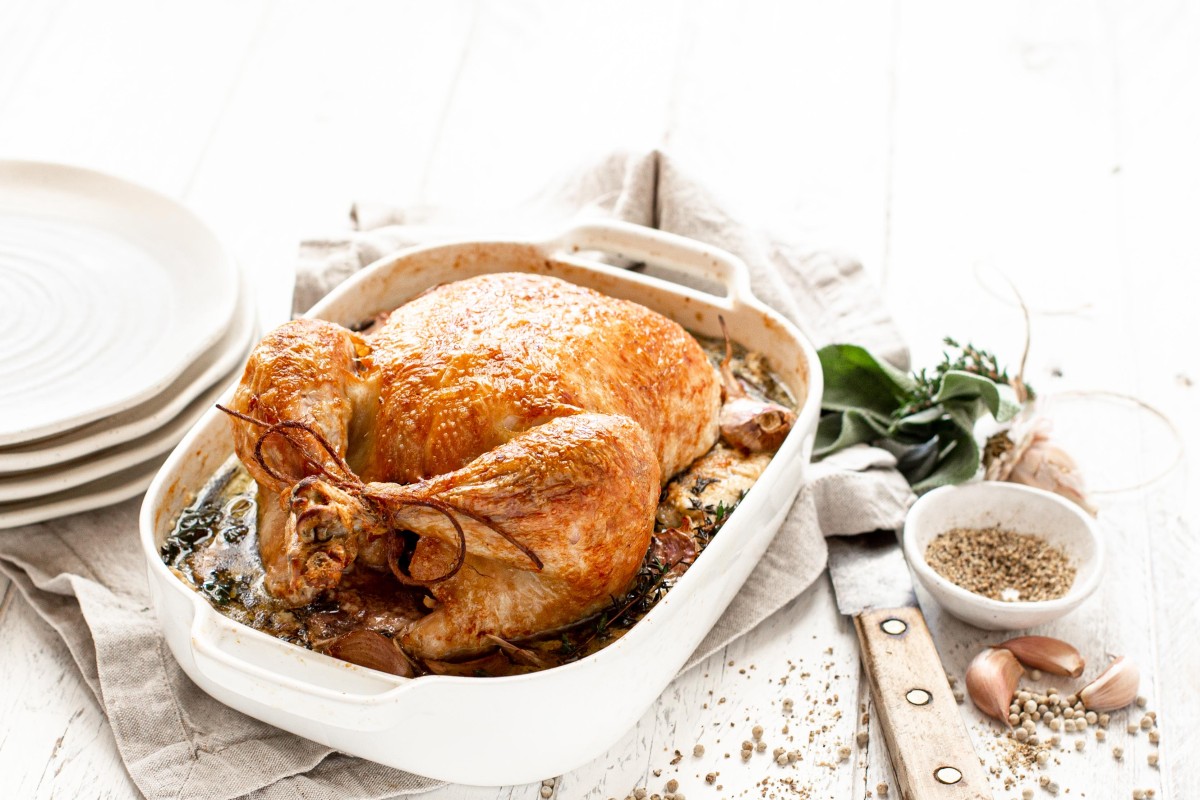 Cuisine: Australian Serves: 4
Preparation: 10 Mins Cooking: 2 Hrs
Ingredients
1 x 1.5-1.8kg Whole Chicken
2 tbls Olive Oil
8-10 Cloves Garlic
6 Sprigs Thyme
½ Bunch Sage
½ tsp Ground White Pepper
4 Strips Lemon Rind, see note
2 Cups Full Cream Milk
1 Cup Chicken Stock
2 tbls Dijon Mustard
Sea Salt
Method
Preheat oven to 190℃
Pat the chicken dry with paper towel, truss the legs with kitchen string and lightly sprinkle with sea salt. Using a dutch oven or a heavy based fry pan over a medium heat, add the olive oil and brown the chicken on all sides until golden brown.
While the chicken is browning, place the milk, chicken stock, Dijon mustard, white pepper and a pinch of sea salt in a large jug and whisk together.
If using a Dutch oven, drain the oil from the pan or transfer the chicken to a casserole dish. Place the garlic cloves, thyme, sage and lemon rind around the chicken and then pour in the milk mixture.
If using a Dutch oven, place the lid on. If you do not have a lidded container cover the chicken with a sheet of baking paper and then cover tightly with a sheet of foil. Place in the oven and cook for 30 minutes.
After 30 minutes, remove the lid or foil and baking paper. Continue to cook in the oven uncovered for 60 minutes or until the chicken is cooked through. Test using a meat thermometer, the internal temperature should be 75℃
Serve the chicken with mashed potato and green beans. Serve the saucy broth left in the pan as a delicious sauce.
Cook's Tip
Use a vegetable peeler to remove the rind from the lemon in strips.