Italian Meatball Sub
Published 23rd May, 2023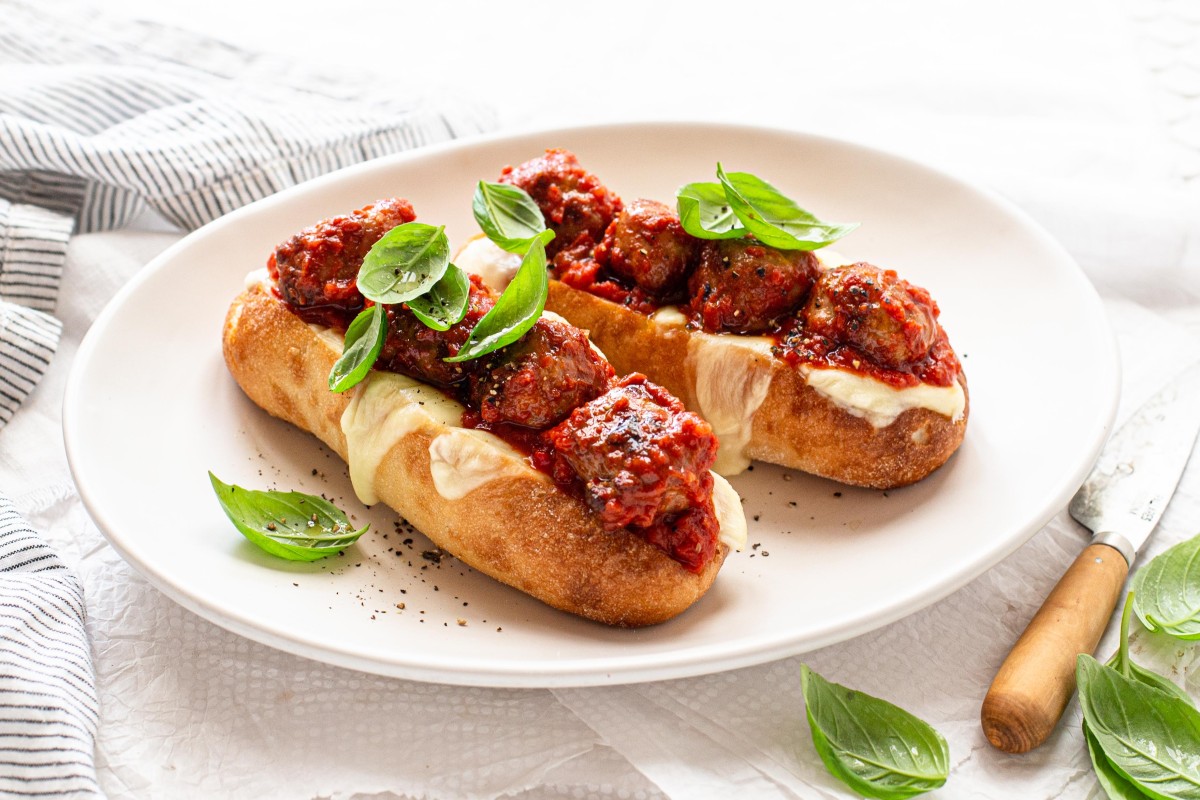 Cuisine: Italian Serves: 4
Preparation: 10 Mins Cooking: 30 Mins
Ingredients
1 Packet Barossa Fine Foods Italian Meatballs
2 tbls Olive Oil
½ Brown Onion, finely chopped
2 Cloves Garlic, finely chopped
2 (400 gm) cans chopped tomatoes
1 cup Dry Rosé
1 tsp sugar
Sea Salt
Black Pepper
4 Crusty Rolls
Mozzarella Cheese
Basil Leaves, to serve
Method
Preheat oven to 180℃
In a large frypan over a medium heat cook the meatballs in olive oil until browned on all sides. Remove the meatballs from the pan and set aside.
To make the sauce, use the same pan, add the onion and garlic and fry over a medium heat until soft. Add the tomatoes, wine and sugar, reduce heat, simmer until the sauce has reduced a little.
Return the meatballs to the pan and simmer for approximately 10 minutes or until the meatballs are cooked through and the sauce has thickened. Taste the sauce, season with sea salt and pepper.
Cut the rolls in halves lengthways, place on a tray lined with baking paper.
Place slices of mozzarella in the rolls, place in the oven until the cheese has melted and the rolls are heated through. Top the rolls with the meatballs and sauce, garnish with fresh basil leaves and cracked black pepper.
Cook's Tip
Beef or chicken stock may be substituted for the rosé in the tomato sauce.