Honey & Soy Slow Roasted Pork Scotch
Published 20th July, 2020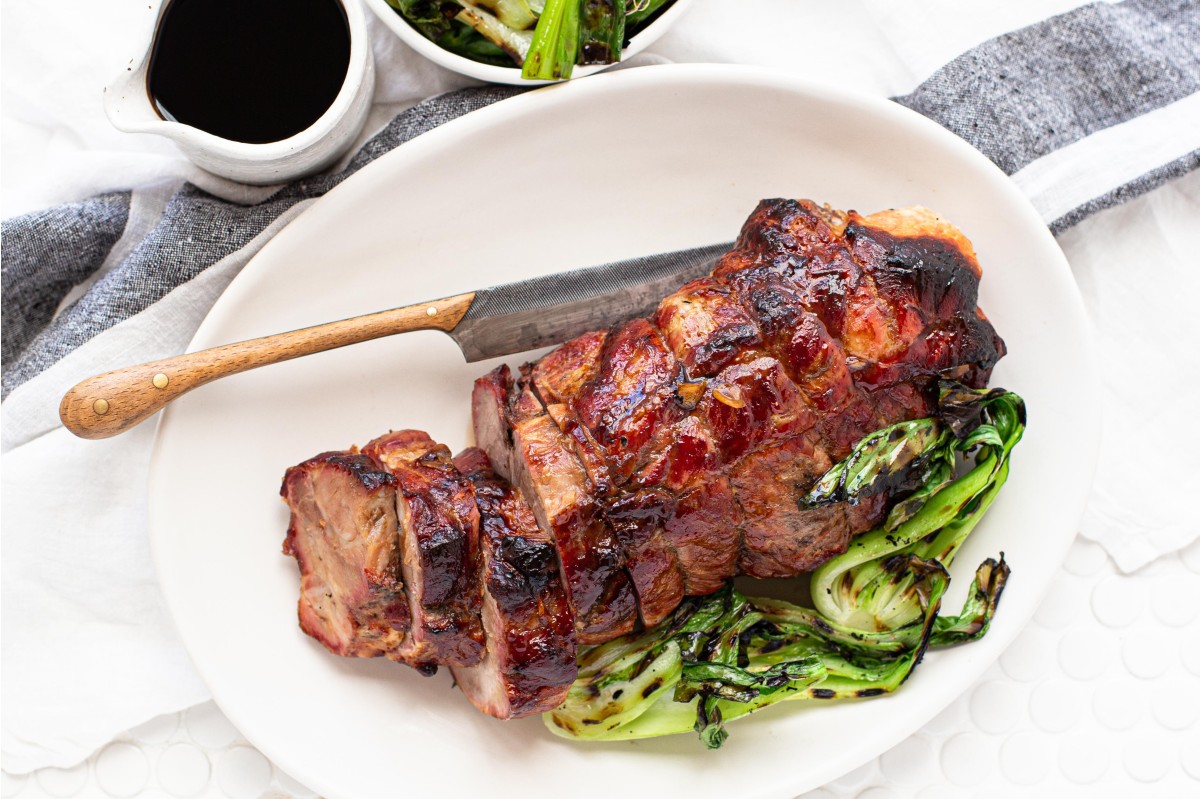 Cuisine: Asian Serves: 4
Preparation: 3 Hrs Cooking: 2 Hrs
Ingredients
1.5-2 kg Piece Pork Scotch
½ Cup Chinese Cooking Wine
2 Cinnamon Sticks
3 Cloves Garlic, finely sliced
¼ Cup Brown Sugar
2 tbls Sesame Oil
2 tbls Honey
¼ Cup Ketjap Manis
½ Cup Soy
1 tbls Coriander Seeds
½ tsp Sea Salt
Method
Place the Chinese cooking wine, cinnamon sticks, sliced garlic, brown sugar, sesame oil, honey, ketjap manis, soy, star anise, coriander seeds and sea salt into a large bowl and whisk well until the sugar has dissolved. Reserve half of the marinade.
Pat the pork scotch dry with paper towel, place into the marinade and turn to coat well. Marinade for 3 hours or in the refrigerator over night if time allows, turning a few times in the marinade if possible.
Preheat the oven to 150℃.
Remove the pork from the marinade, discard this marinade. Place the pork onto a wire rack over a deep baking tray. Pour 2 cups of water into the baking tray and cook in the over for 2-2.5 hours. Use the reserved marinade to baste the pork scotch every half an hour.
Serve the pork with chargrilled Asian greens, steamed rice and extra soy.