Greek Marinated Chicken Thighs with Chargrilled Lemon & Olives
Published 25th November, 2020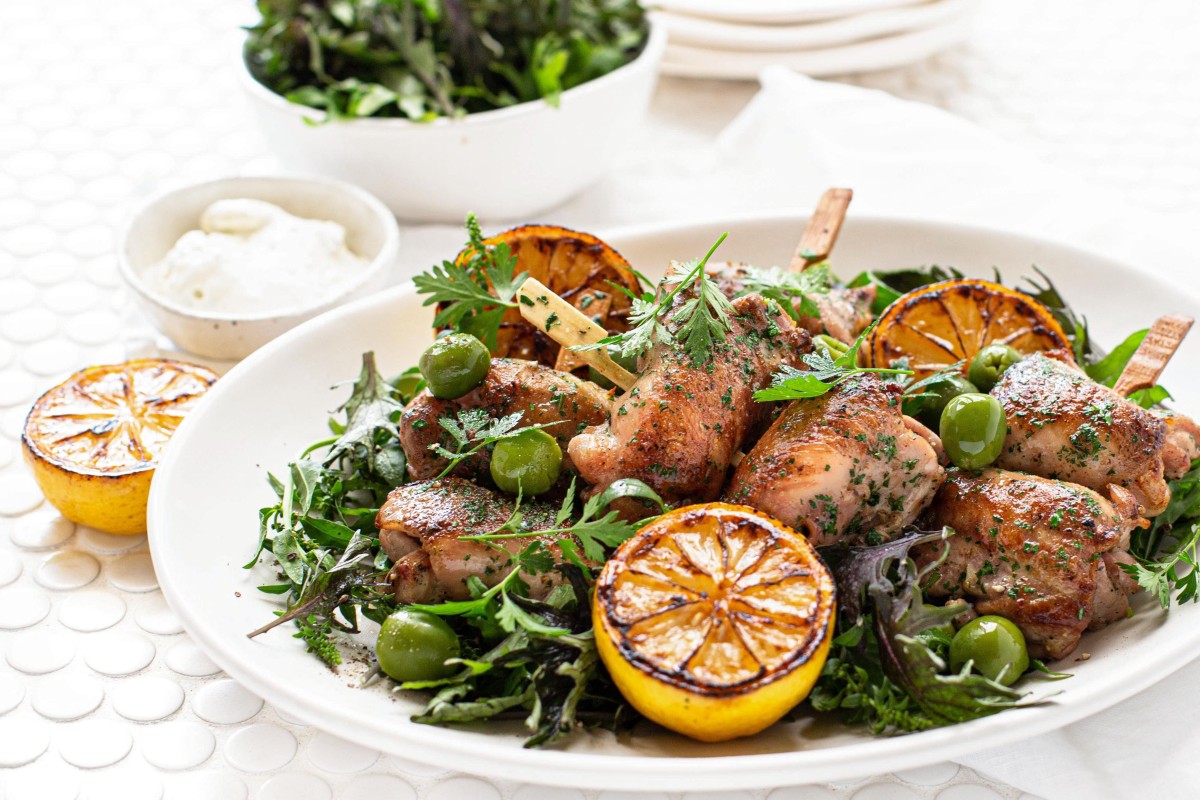 Serves: 4
Preparation: 20 Mins Cooking: 15 Mins
Ingredients
1 kg Chicken Thighs
5 Cloves Garlic
½ Bunch Italian Parley
½ Bunch Oregano
3 tbls Olive Oil
Juice of Lemon
Sea Salt
Black Pepper
Olive Oil
½ Cup Green Olives
Baby Kale Leaves
Extra Parsley Leaves, to serve
Extra Lemon Halves, to serve
Method
Peel and finely chop the garlic, wash and finely chop the parsley and oregano. Place in a large bowl with the olive oil and the lemon juice. Add the chicken thighs, season with sea salt and black pepper, toss well to coat in the marinade. Refrigerate for 3-4 hours.
Preheat barbecue, use either a flat or chargrill
Remove the chicken from the fridge and thread onto skewers, drizzle with a little extra olive oil and barbecue the chicken over a medium heat until cooked through. Drizzle the lemon halves with olive oil and grill on the barbecue plate flesh side down.
To serve, arrange the baby kale leaves on a platter, place the barbecued chicken on top, scatter over the olives and extra parsley leaves. Serve with the chargrilled lemons and tzatziki made with Greek yoghurt.