Flammkuchen with Smoked Ham, Bocconcini & Fresh Basil
Published 11th March, 2020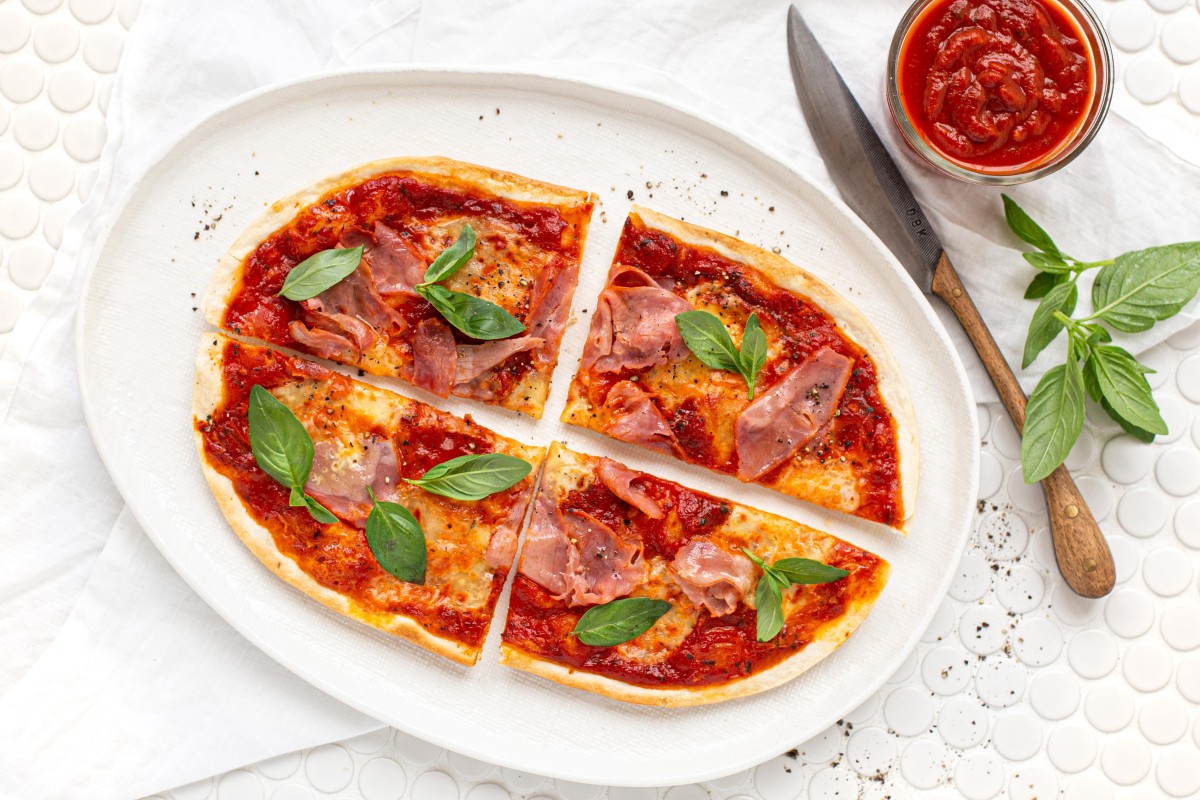 Cuisine: German Serves: 2
Preparation: 5 Mins Cooking: 5 Mins
Ingredients
2 Flammkuchen
100gm Barossa Fine Foods Smoked Ham, sliced thin
½ Cup Pizza or Sugo Sauce
2-3 Bocconcini
½ Bunch Basil
Black Pepper
Method
Preheat oven or pizza oven
Spread the flammkuchen base evenly up to 0.5cm from the edge with the sugo sauce, add slices of smoked ham, top with the bocconcini cheese.
Bake in the oven with upper & lower heat. The flammkuchen should be baked for 3-4 minutes 250-300℃ directly on a fireclay stone. Alternatively use a barbecue plate with the hood closed.
Scatter over the basil leaves and grind over a little black pepper.
COOK'S TIP
Do not cook flammkuchen on baking paper