Chinese Red Braised Pork Ribs
Published 4th February, 2021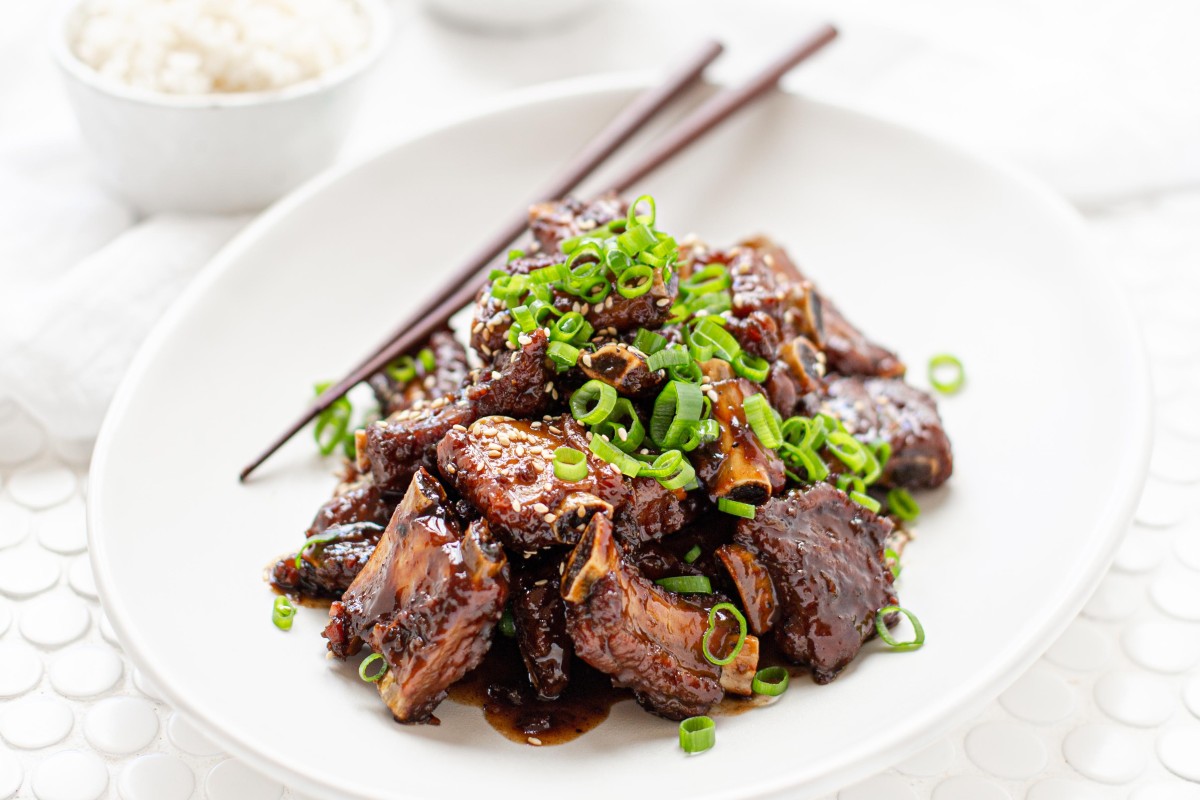 Cuisine: Chinese Serves: 4
Preparation: 10 Mins Cooking: 1 Hr
Ingredients
1 kg Chinese Cut Pork Ribs
2 Star Anise
2 Slices Fresh Ginger
2 Whole, peeled Garlic Cloves
½ Cup Water
2 tbls Dark Soy
3 tbls Light Soy
1 tbls Shaoxing Cooking Wine
¼ Cup Apple Cider Vinegar
4 tbls Sugar
Toasted Sesame Seeds, to serve
Spring Onions, sliced, to serve
Method
Cut the Pork ribs into smaller pieces, either between each bone or every second bone, depending on the size of the ribs.
Place the ribs in a large heavy based saucepan, add the star anise, fresh ginger slices, garlic, water, dark soy, light soy, Shaoxing wine, apple cider vinegar and sugar. Stir well and bring to the boil.
Reduce the heat to a gentle simmer, place a lid on the saucepan and allow to simmer for 45 minutes. Stirring occasionally.
After 45 minutes, remove the lid, with a spoon remove the star anise, ginger and garlic and discard. Bring the sauce back to a gentle boil. Cook until the sauce is thick and caramelised, you will need to stir the pork ribs and keep a close watch during this time so that the sauce does not stick and burn.
Serve the pork ribs on a platter immediately, sprinkle with the toasted sesame seeds and sliced spring onions. Serve with steamed rice and Chinese green vegetables or as part of a Chinese banquet.