Chinese Glazed Pork Belly
Published 9th September, 2020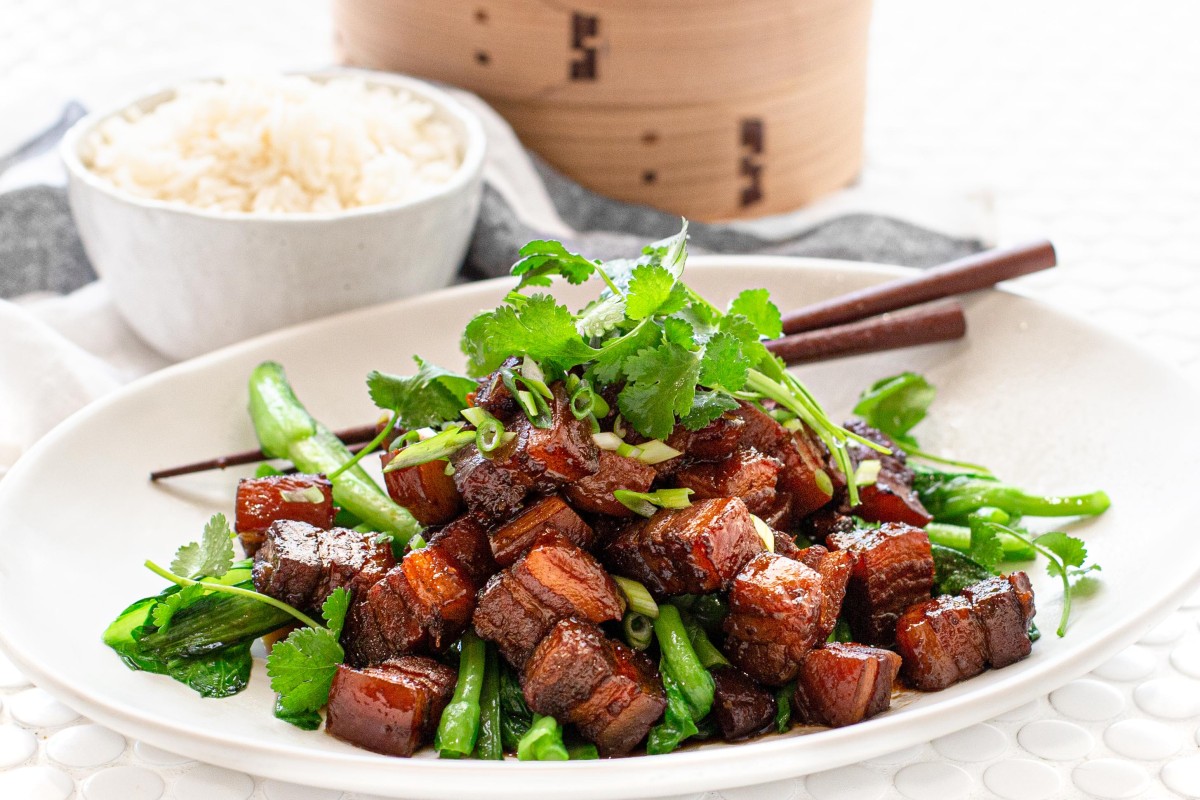 Cuisine: Chinese Serves: 4
Preparation: 10 Mins Cooking: 59 Mins
Ingredients
800gm Piece Of Pork Belly
1 (2cm) Knob Ginger
1 tsp Sesame Oil
¼ Cup Brown Sugar
¼ Cup Light Soy
¼ Cup Dark Soy
¼ Cup Chinese Cooking Wine
1 tsp Chinese Five Spice
2 Cloves Garlic, finely chopped
5 Star Anise
1 Cinnamon Stick
1 Cup Water
3 Spring Onions
Chinese Broccoli, to serve
Steamed Rice, to serve
Method
Cut the pork belly into strips about 2 centimetres wide, then slice the strips into pieces 2 centimetres thick. Slice the knob of ginger.
Half fill a large heavy based, nonstick saucepan with water and bring to the boil. Add the pork belly pieces and ginger to the water, reduce heat and simmer for 5 minutes. Remove from the water with a slotted spoon and drain on paper towel, discard the ginger.
Rinse the saucepan, heat over a medium heat, add the sesame oil. Cook the pork belly until golden brown on all sides, drain off any excess oil. Reduce the heat and add the brown sugar and stir until the sugar has caramelised and the pork is well coated. Add the garlic, five spice, cinnamon stick and star anise and cook for a further minute.
Add the light soy, dark soy, and Chinese cooking wine, allow to simmer for 5 minutes.
Add the water, cover the saucepan with a lid and gently simmer for 45 minutes, stirring occasionally. After the 45 minutes remove the lid and allow to simmer until the sauce has thickened.
Garnish with the spring onions, serve with wok tossed Chinese broccoli and steamed rice.