Chicken Nasi Goreng
Published 22nd June, 2021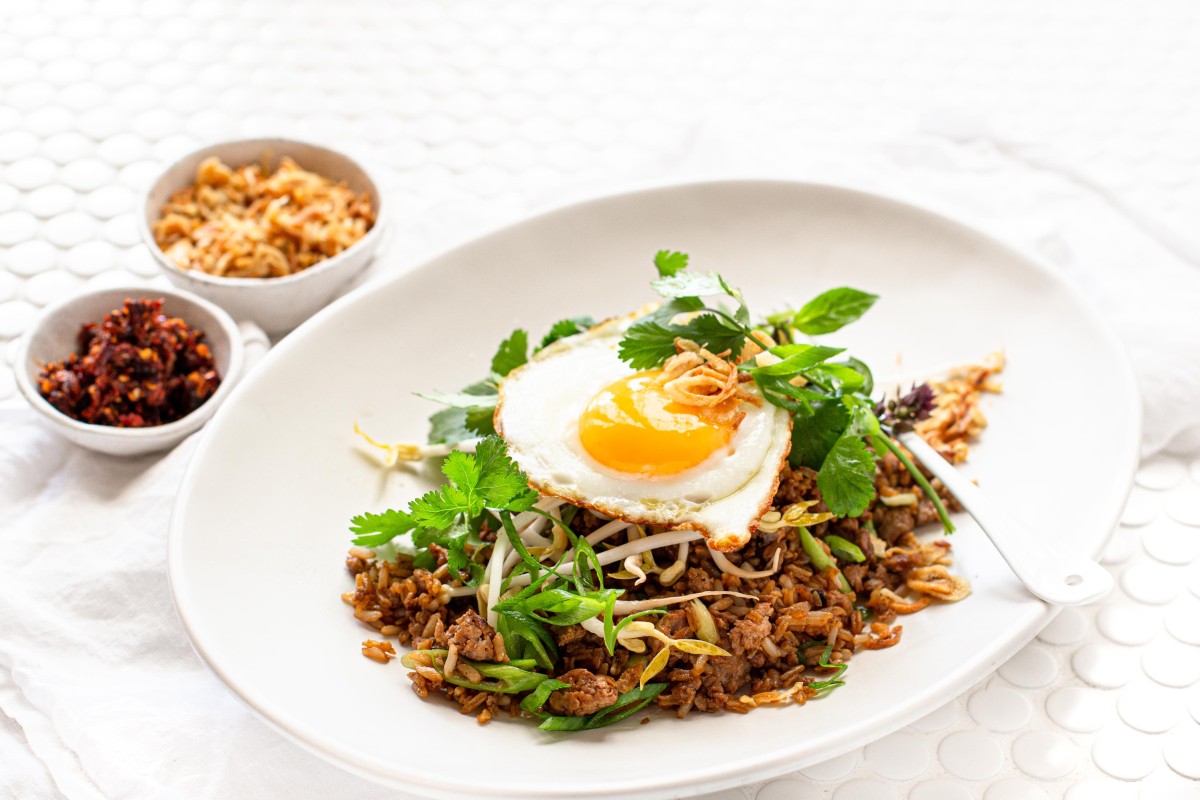 Cuisine: Indonesian Serves: 4
Preparation: 15 Mins Cooking: 20 Mins
Ingredients
500 gm Chicken Mince
1 tbls Vegetable Oil
2 Cups Cooked Rice
1 Small Brown Onion, finely chopped
3 Cloves Garlic
2 cm Piece of Ginger, finely chopped
1 Green Chilli, sliced
4 Spring Onions, sliced
3 tbls Ketjap Manis
1 tbls Soy
1½ Cups Bean Shoots
4 Eggs
Deep Fried Shallots, to serve
Coriander Leaves, to serve
Extra sliced Spring Onion, to serve
Method
In a large frypan or wok over a high heat, add the vegetable oil and stir fry the chicken mince until golden brown. Add the onion, garlic and ginger and cook until soft and fragrant. Add the cooked rice and mix well to combine, reduce heat.
Add the Ketjap Manis and the soy and stir through. Add the sliced spring onions and green chilli, set aside and keep warm.
In another pan, over a medium heat, fry the eggs in a little vegetable oil, leaving the yolks runny.
To serve, divide the chicken and rice mixture between four plates, top with some bean shoots, place the fried egg on top, garnish with the fresh coriander, extra sliced spring onion and deep fried shallots. Serve with Extra chilli.